Millau, Gorges du Tarn. Luxury Light Bike tour in Parc des Grands Causses.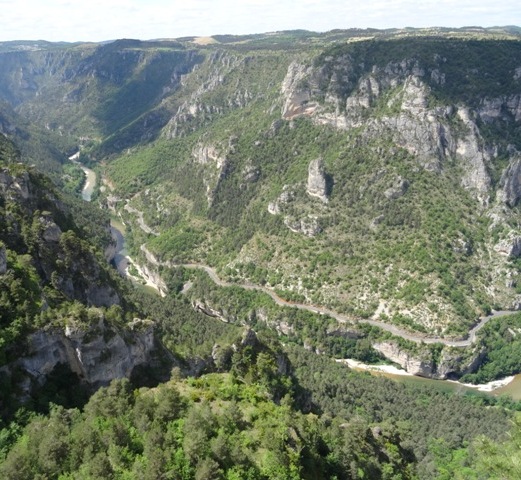 Gorges du Tarn at Roc Hourtous
This tour starts and ends in Millau.
East of Millau the Tarn river and its tributaries carved out 4 canyon like Gorges: Gorges de la Dourbie, Gorges de la Jonte, and the most famous of all the Gorges du Tarn. These Gorges are at the heart of the most spectacular walking area of the Grands Causses Natural Parc. Steep crags of 400m and the typical scenery of limestone plateaus dissected by rivers.

No fast food here, but the French cuisine, honest food in small family run hotels and you will get a warm welcome.

These bike-tours in the Parc Régional des Grands Causses in South-Aveyron and in the Lozère.