Dutch pages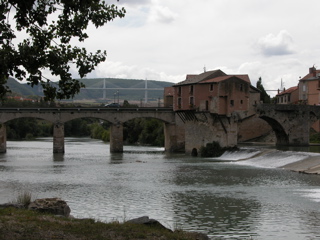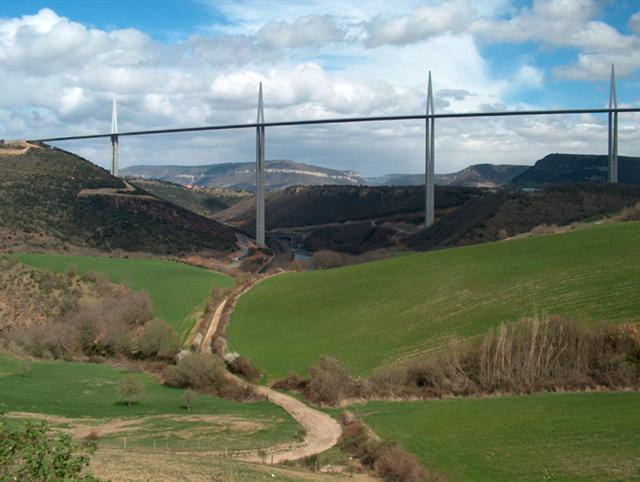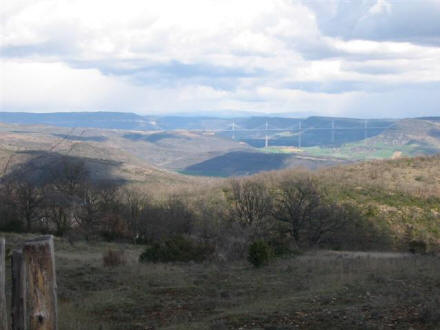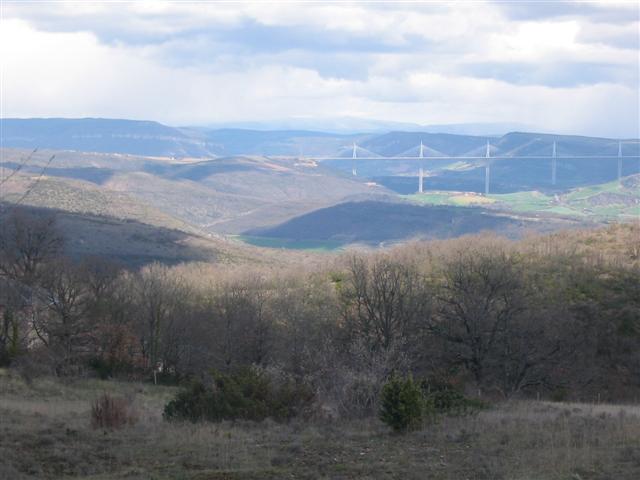 La Ligne Verte offers 4 to 14 day stays around the Viaduct of Millau.
To combine a visit to the viaduct with a few days ** or *** inn to inn walking or cycling you need 4, 5 or 6 days. If you prefer staying some days in the surroundings of Millau in a luxury gite with swimming pool that is possible too. If you have got more time to spend La Ligne Verte offers longer hiking tours.
For a 4 to 9 day walking trip Millau Viaduct Click HERE H21 packages
Any short stay can be custom made.
In allcycling tours you will pass under the viaduct. See our cycling pages.

As with all other tours of La Ligne Verte you'll spend 90% of the walk on tracks and single tracks. Villages you will pass are small villages with up to 800 inhabitants. Millau is a town with 23000 people, St.Affrique is a small town with 9000 inhabitants. In between the villages, with the necessary stores, you will pass farms but will need to take your lunch with you. The hotels can provide a take-away picnic.
You will walk 3 to 4 kms per hour.

Insects : the film Microcosmos about insects has been turned here on the slopes of the Tarn Valley; praying mantis, stick-insects, you'll find them here along with many others. A very interesting insect-museum can be visited at 20 km from Millau: Microcosmos.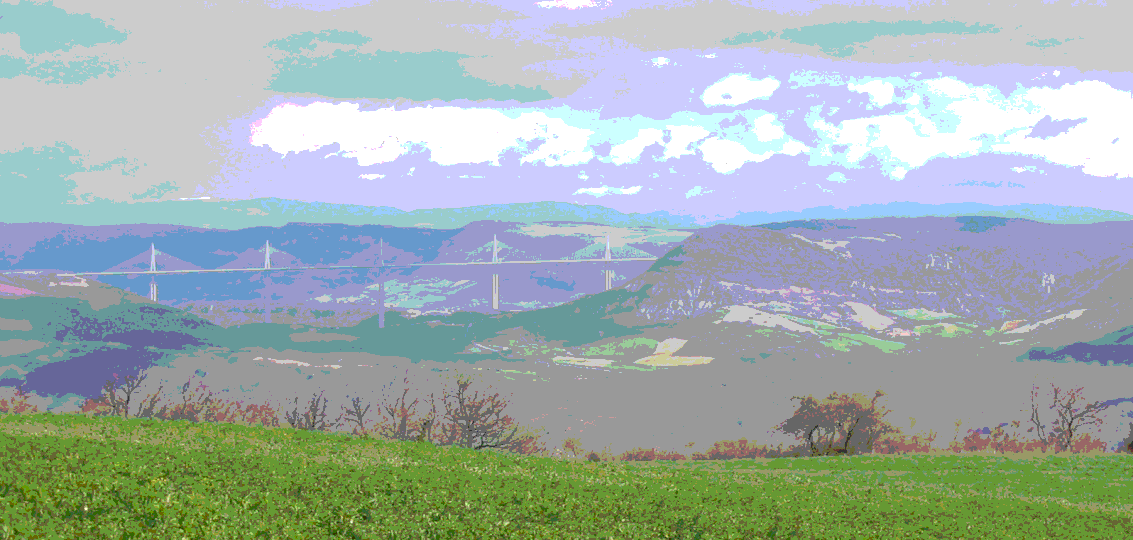 If you want to be informed once or twice a year on our walks and cycling tours you can add your name and email-address here in our contact-form .