PARC NATUREL REGIONAL DES GRANDS CAUSSES home base of La Ligne Verte.
If you want the charms of walking in France and avoid touristy bustle this region will for sure give it. The region is a natural parc and its riches are protected by the région of Occitanie.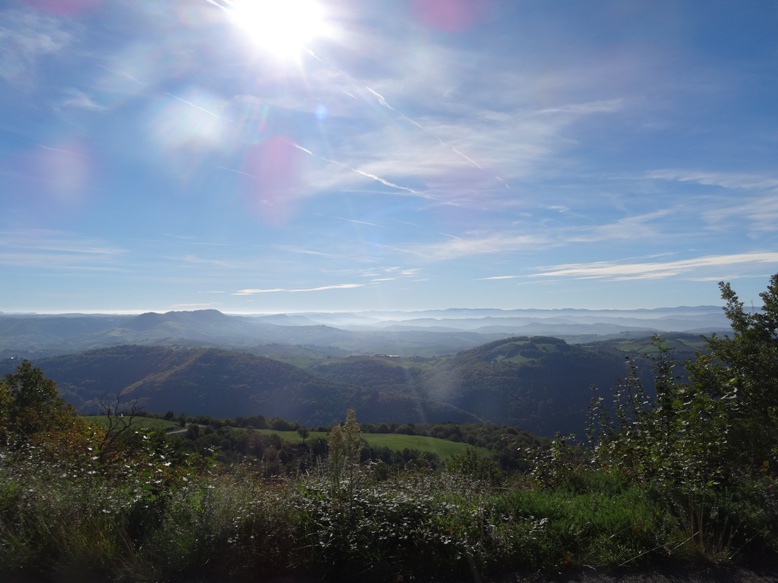 If you want to see characteristic, medieval villages, there are many of these here with the label; "l'un des plus beau vaillages de France".
Here you'll find breathing space for taking your time far away from hustle and bustle of modern day living. Aveyron and Tarn give you a traditional welcome, amid beautiful scenery, dramatic landscapes and picturesque villages. A land of stone, a land of water: gorges, valleys, lakes, rivers all bathed in sunlight under a radiant blue sky: the land would seem to have been created for out-door pursuits and relaxation.

www.tourisme-aveyron.com
Close to Millau, in center of Parc des Grands Causses, worlds highest (343m) viaduct now connects the Lévézou plateau and the Causse du Larzac, as part of highway A71 from Clermont Ferrand to Montpellier. See the viaduct against the Grands Causses scenery !