Hiking in Massif Central between Clermont Ferrand and the Aubrac.
Compostella walk. From Puy-en-Velay to Conques
All details
H39A - Standard**
Walking on the Aubrac plateau. 6 - 9 days
All details
H38 - **Plus***
More pictures, description and general tourist information on Aubrac.
This magical part south of the Auvergne every hiker will like. Unguided with good marked trails or guided for some or all of the the days of your package you will discover more of its mystic caracter. Fantastic views, the Compostella trail hikers know for years now.
All or some of the stages can be done without a guide. Your tour will be customized as you wish.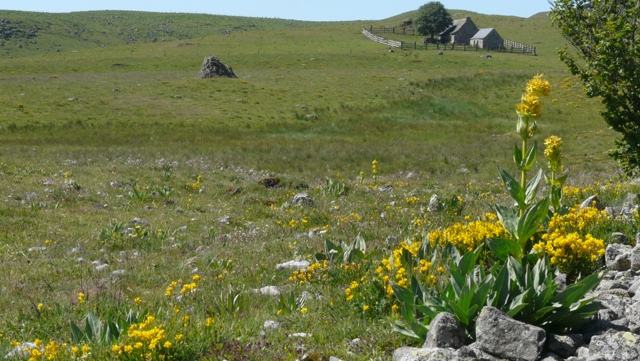 Gentiane d'Aubrac