Bike tours South of France
Millau - Gorges du Tarn - Millau

You trip will be in the three main areas of Tarn basin: Tarn valley, Pays de Roquefort and part of the Gorges and Causses, the canyons of the limestone plateau, most of all in Aveyron department. Click here for a virtual visit of Aveyron .

Pictures of Canyons, Gorges and Causses
Pictures of Pays de Roquefort.
Pictures of Tarn Valley.
This cycling tour will be a light one if you stay down in the canyons and valleys. But if you bike up the plateau a moderate or even challenging tour can be made with daily distances of 60 to 90 kms and 1 to 4 climbs of 400m per day (rise increase of 7-9 degree, 400m. altitude difference, 4 - 7kms long).
We provide route-descriptions of stages 40-50 km (light), 50-70 km (Moderate) and 70-120 km (Challenging).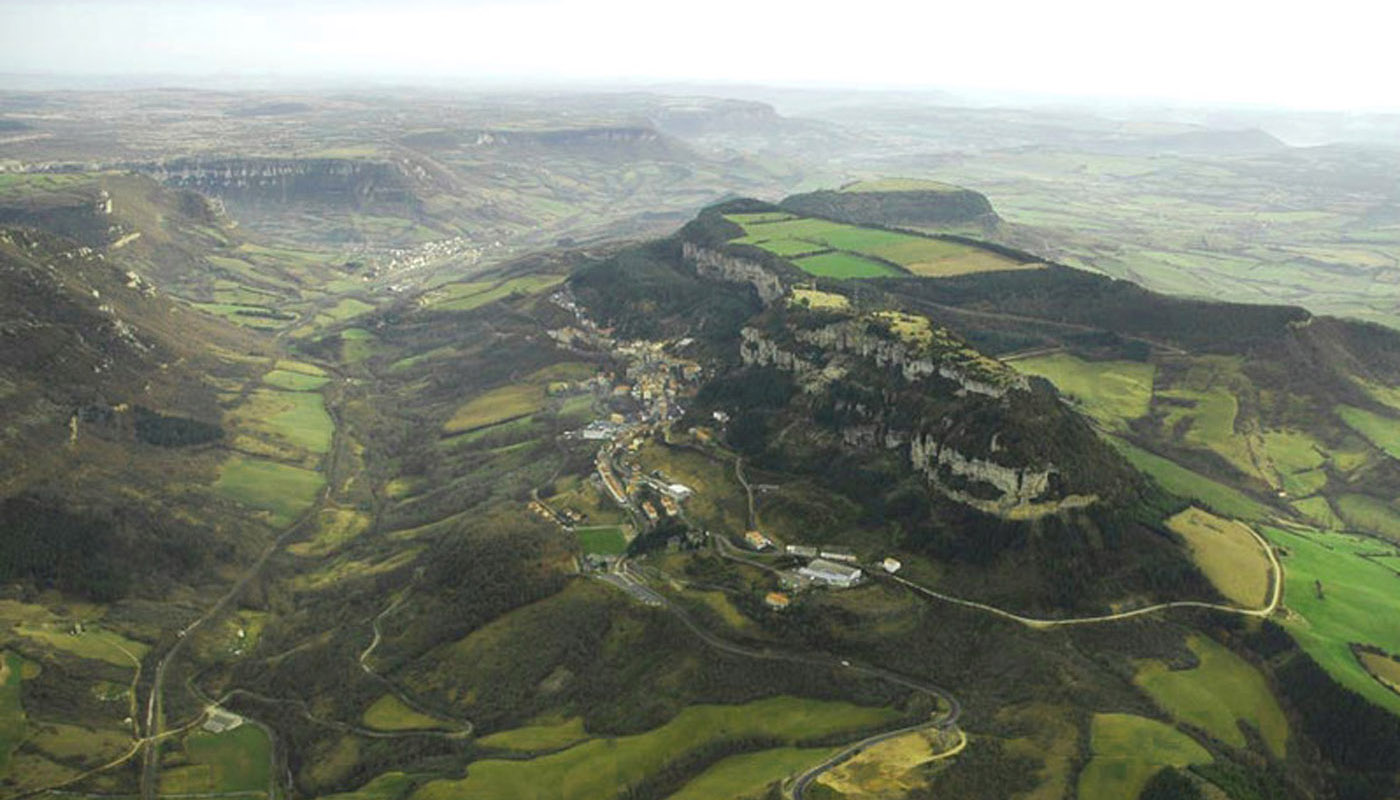 Roquefort and Cirque de Tournemire
After some days in the Canyons, you will bike through the hilly environment of the Pays de Roquefort.
Sporty bikers will bike to the Cirque de Navacelles and past abysses of the Larzac Méridional in Hérault departement. You will see Templars towns and visit the Roquefort cheese caves if you like, before returning to the Tarn valley on your way back to Millau underneath the viaduct.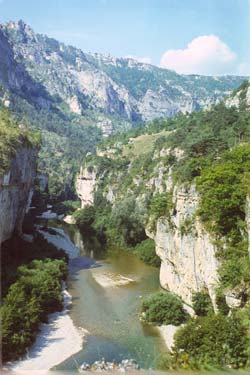 Gorges du Tarn
The scenery in the Gorges is spectacular.
Find here some Pictures of the Gorges du Tarn and here some pictures of Pays de Roquefort.
Starting from and ending in Millau (5, 6 or 7 days).
You can book extra nights with or without maps & route descriptions in any hotel you wish.
From Millau you bike eastwards following the Tarn river and its tributaries. You'll be in the gorges, carved out canyons: Gorges de la Dourbie, Gorges de la Jonte, Gorges du Trèvezel and the most famous of all the Gorges du Tarn.
These Gorges are at the heart of the most spectacular area of the Grands Causses Natural Parc. Steep crags of 400m and the typical scenery of limestone plateaux dissected by rivers.
For booking this tour we ask you to complete our booking form.
Rates and details of this B11 tour in standard ** accommodation (on this page).

Rates and details of this B11 tour inplus** & *** accommodation.

Rates and details of this B11 tour in superior*** accommodation.