Millau - Viaduc de Millau - St. Rome de Tarn - Viala-du-Tar - Ayssènes - Castelnau Pégayrols - Millau




You walk will be in the Tarn Valley: through the gorges of the Raspes du Tarn in Aveyron department. Click here for a virtual visit of Aveyron and here for the Gorges des Raspes du Tarn . Click here for walks in de the Gorges du Tarn .

From Millau following river Tarn you'll walk in Western direction passing under the Millau viaduct in a loop of several days back to Millau. Towns and interesting places along the walk: Towns and interesting places along the walk:

Viaduc de Millau - St. Rome de Tarn - Castelnau Pégayrols - Ayssènes- Broquiès - Viala-du-Tarn - Montjaux - Millau

Rambling on quiet footpaths is a nice way of experiencing the very divers French countryside.

Past and under the viaduct of Millau you will walk into Tarn valley. In Tarn valley you'll walk to Castelnau Pégayrols
, a UNESCO protected site. In a beautiful Gîte with pool you'll stay one or two nights. Past a small hamlet in a dead-end valley and after a climb to Montjaux you will enjoy the views on Causses, the Cevennes Mountains and the Millau Viaduct.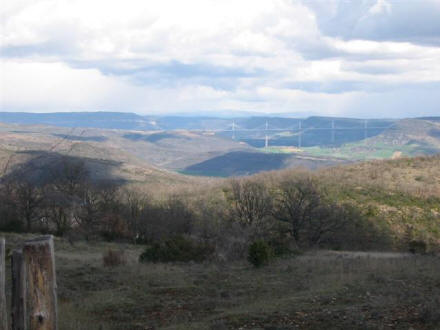 Viaduc de Millau
Starting day: every day.

Elevation gains: once or twice 200 - 400m a day

Day distances: 11-21 km. A daily maximum of 14 kms is possible: ask for short walks when booking.

Pictures of the Tarn Valley

As with all other walks of La Ligne Verte you'll spend 90% of the walk on tracks and single tracks. Villages you will pass are small villages with up to 200 inhabitants. Millau is a town with 22.000 people inhabitants. you will have to take your lunch with you. The hotels can provide a take away pick-nick (price € 8,- to € 12,-). In some villages you can buy what you need for your lunch
You will walk 3 to 4 km an hour.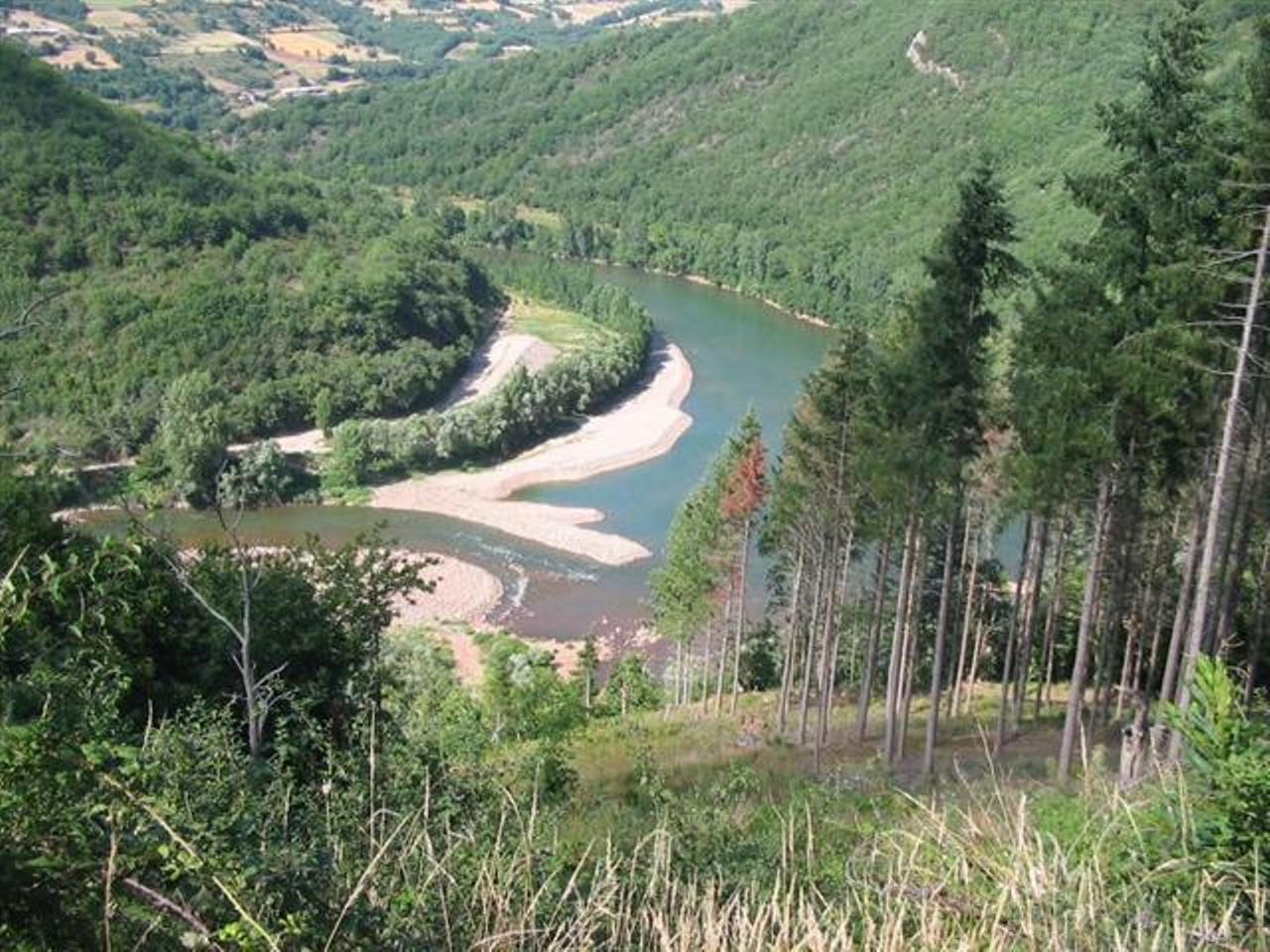 Tarn valley