Light Luxury bike tour in Dordogne, Lot & Quercy ,

Light holiday cycling tours of 5 - 8 days in ***/**** hotels.
Packages including bags transfer.
You can start this tour any day of the week between April 15th and October 30th.
Start in Meyronne or Sarlat. If you want a rest day or staying an extra night in one of the hotels of the trip you can book extra nights in any of the hotels.

Short distances: 30 - 50 kms.

Luxury B&B package in *** and **** hotels. All hotels with a pool.

In Lacave optional stay in Château de la Treyne **** (with supplement).

We can provide e-bikes and hybrid bikes.
In between the Auvergne in the North, the Pyrenees in the South, the Ardeche in the East and the Atlantic Ocean in the West flows the Dordogne. This river has since long attracted tourists from all over the world. Most famous are Medieval Sarlat UNESCO WORLD HERITAGE SITE (in the heart of 'Perigord Noir'), the Gouffre du Padirac, the Caves of Lascaux and Rocamadour, a Renaissance style village built against the cliff and the area of the valleys of Dordogne and Vézère with prehistoric caves all over the place. In Sarlat enjoy the markets on saturday and wednesday and its galeries and shopping centre in the old city. Visit the cave of Lascaux and come back to the Dordogne valley. Rocamadour, the second tourist attraction of France with its beautiful small canyon of the Gorge de l'Ouysse and the beautiful Dordogne valley,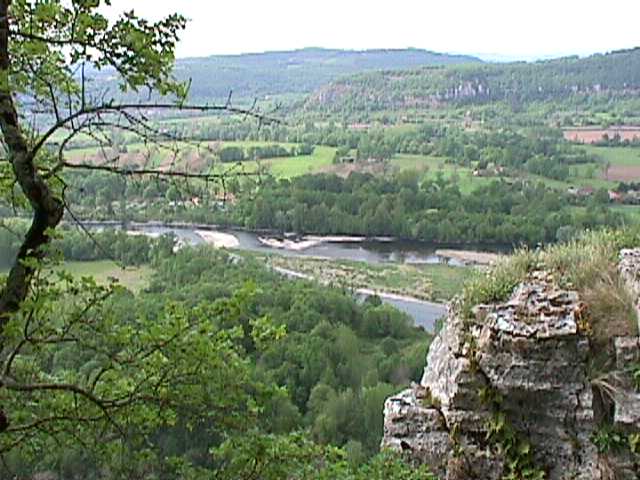 Find the cycling roads along the river Dordogne in the Quercy of Lot department alternated with the Causse du Quercy, a smooth limestone plateau with open scenery on top of the causse.
Rocamadour, the second tourist attraction of France with its small canyon of the Gorges de l'Ouysse and the beautiful Dordogne valley provide the scenery for a quiet biking tour.
You'll have plenty of time to visit Medieval villages like Souillac, Martel, Carennac and Rocamadour.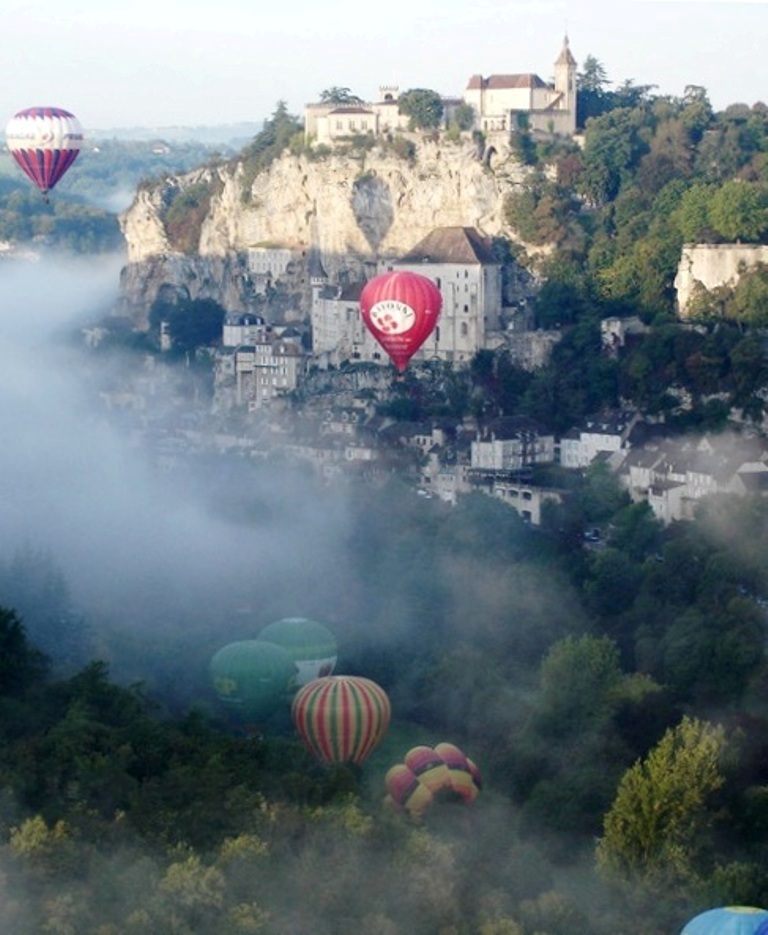 Different attractions like the old train at Martel.

Starting day: every day. Day distances: 25 - 40 km or more if you wish.
At 4 hours travelling by train from Paris.
Bikes rented :Brand: BULLS
Model : CROSS SWING
Aluminium frame, front suspension
Shimano 24 gears
Dordogne Valley: some pictures.
*
*

Dordogne valley & Quercy, light, plus **/*** packages

Two other packages of this cycling trip
*
*
*

Dordogne valley & Quercy, light, superior *** packages