St. Affrique - Camarès - Ceilhes - Gorges de la Dourbie - Millau - St. Affrique



For a stage through the canyon of the Dourbie river you can book the 8 days trip. Every trip can be extended with extra (i.e. second) nights in one of the standard hotels for a rest-day or for a extra cycling day in a smaller or larger loop around the hotel you opt for.

This very typical and characteristic tour of South-Aveyron can starts in St. Affrique or in Millau. Daily cycling distances: short variant: 30-40 km, 40-60 km. long variant: 82-98 km.

Pays de Roquefort. South of the Tarn river, water acting on the limestone plateaux created caves, subterranean rivers, gushing springs.The most famous of the caves is now still used for the ripening of sheep cheese: Roquefort, king of cheeses, cheese of kings.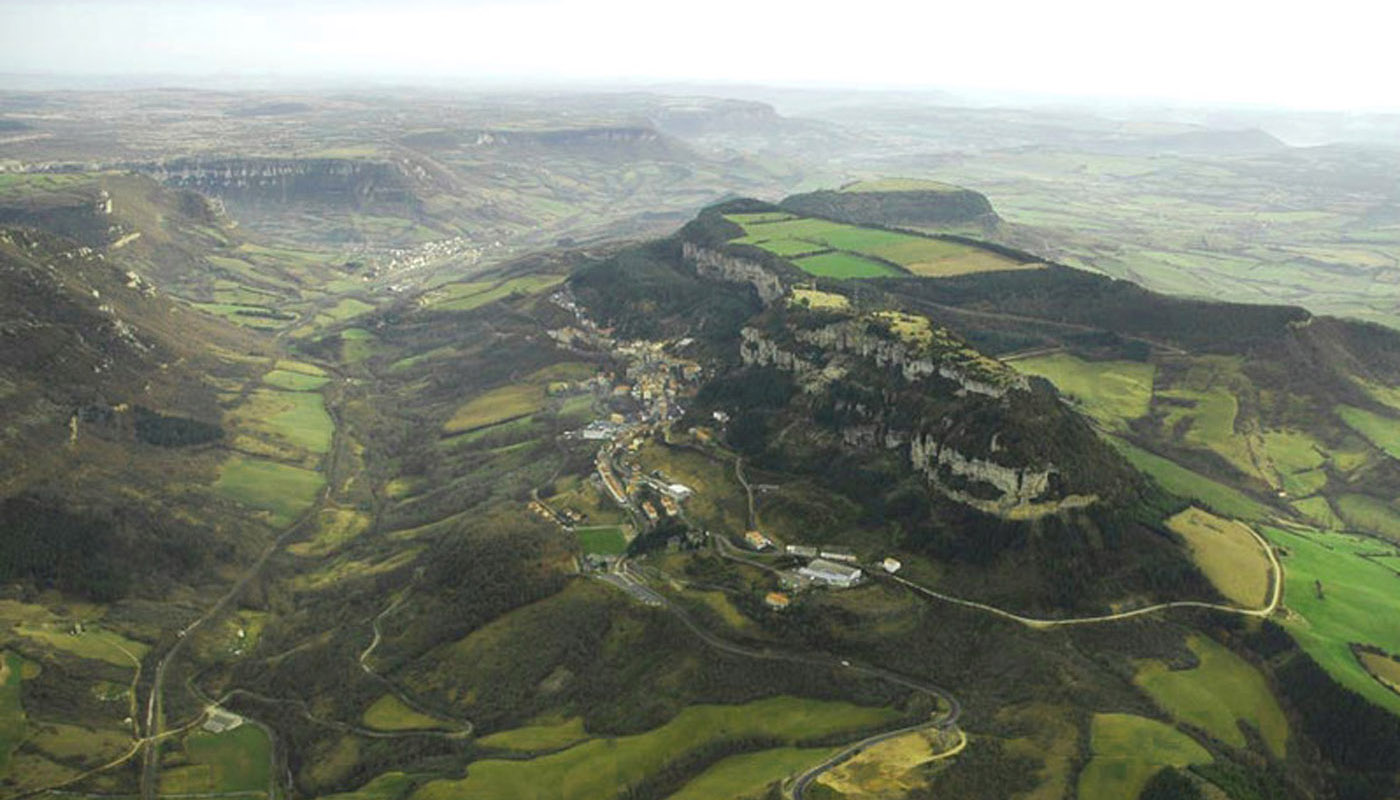 Roquefort and Cirque de Tournemire
More pictures on Pays de Roquefort.
Pays de Roquefort also includes the Causse du Larzac with its restored Medieval Templars garrisons from where crusades set out in 10th-13th centuries, and the Redlands of Camarès with its Cistercienzer Abbaye de Sylvanès. St.Affrique, a small Southern town, is the starting place of many walks in this walking area. The landscape exudes peace and unspoiled natural beauty.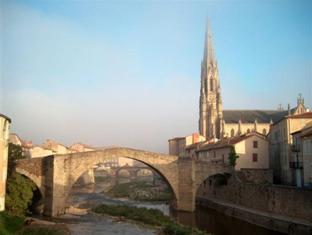 Saint Affrique in Sud-Aveyron
Here le "Midi" (South of France) begins: A nice climate, : mountains, limestone plateaus (Causses), lush green valleys, roaring rivers (Sorgues, Dourdou). Lots of small villages here. No fast food here, but the French cuisine, honest food in small family-run hotels and you will get a warm welcome.