Provence: H89 Vaucluse Vaison-la-Romaine & foothills Mont Ventoux
Vaison-la-Romaine, Mollans, Malaucène, Seguret, Beaumes de Venise, Fontaine-de-Vaucluse.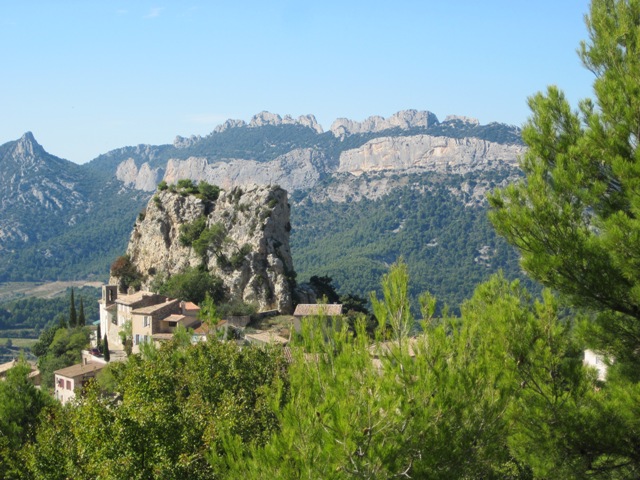 Dentelles de Montmirail

Plus packages


Start in Vaison-la-Romaine. (Very nice market on Tuesday )

7-, 8 or 9 day packages
Daily walks of 15-22 km
Small groups discount p.p. :
5% (3 persons ) to 10% (8 persons).

Selfguided hotel-based walking trip with start and end in Vaison-la-Romaine or in Fontaine-de-Vaucluse

Starting in Vaison-la-Romaine, old roman and medieval center you'll walk around the Dentelles de Montmirail and the foothills of the Mont Ventoux at Mollans and Malaucène.

In Vaison-la-Romaine, the town in Transalpina where Romans choose to settle 2000 years ago, lived 60.000 inhabitants. With the ruins of the roman city the Cité Médieval was built, two attractions you should not miss, as well as the market on Tuesday morning!