In between the Auvergne, the Pyrenees, the Ardèche and the Dordogne flows the Lot. This river has since long intrigued the pilgrims from all over the world to go to Santiago de Compostella.

5 to 8 days, BnB+ all dinners except in Conques, hotels with toilet, Shower/bath en suite.
On foot through the Middle Ages, as you follow the footsteps of the pilgrims on their way to Santiago de Compostella.
Via scenic villages alongside the Lot, such as Estaing and Entraygues, you'll end your pilgrimage in the centuries-old Conques.
Very divers walk, where you'll find the path of the river Lot alternated with densely forested hills and open landscapes on the plains.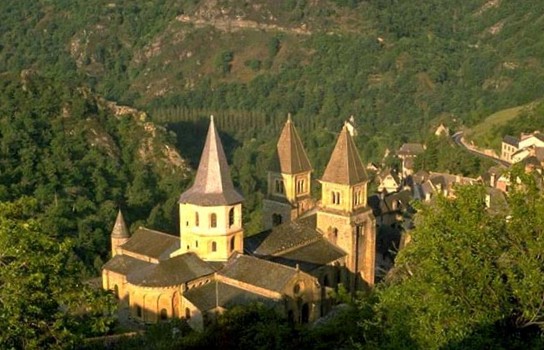 Conques

Conques is possibly one of the most famous small cities of Aveyron, well-known and frequently visited for its Abbey de Sainte-Foy. Along the route of Saint James de Compostela, the pilgrim route to Spain, Conques'abbey contains the most incredible collection of Renaissance and medieval gold work in all of western Europe. Some was created in the abbey's workshops as far back at the 9th century. Among the treasures are gold-plated relics encrusted with gemstones and crystal. A statue of the Roman Emperor Caracalla is believed to be from the 5th century.

https://www.tourisme-aveyron.com/fr

The abbey church is Romanesque dating from 1050 and under construction until 1135.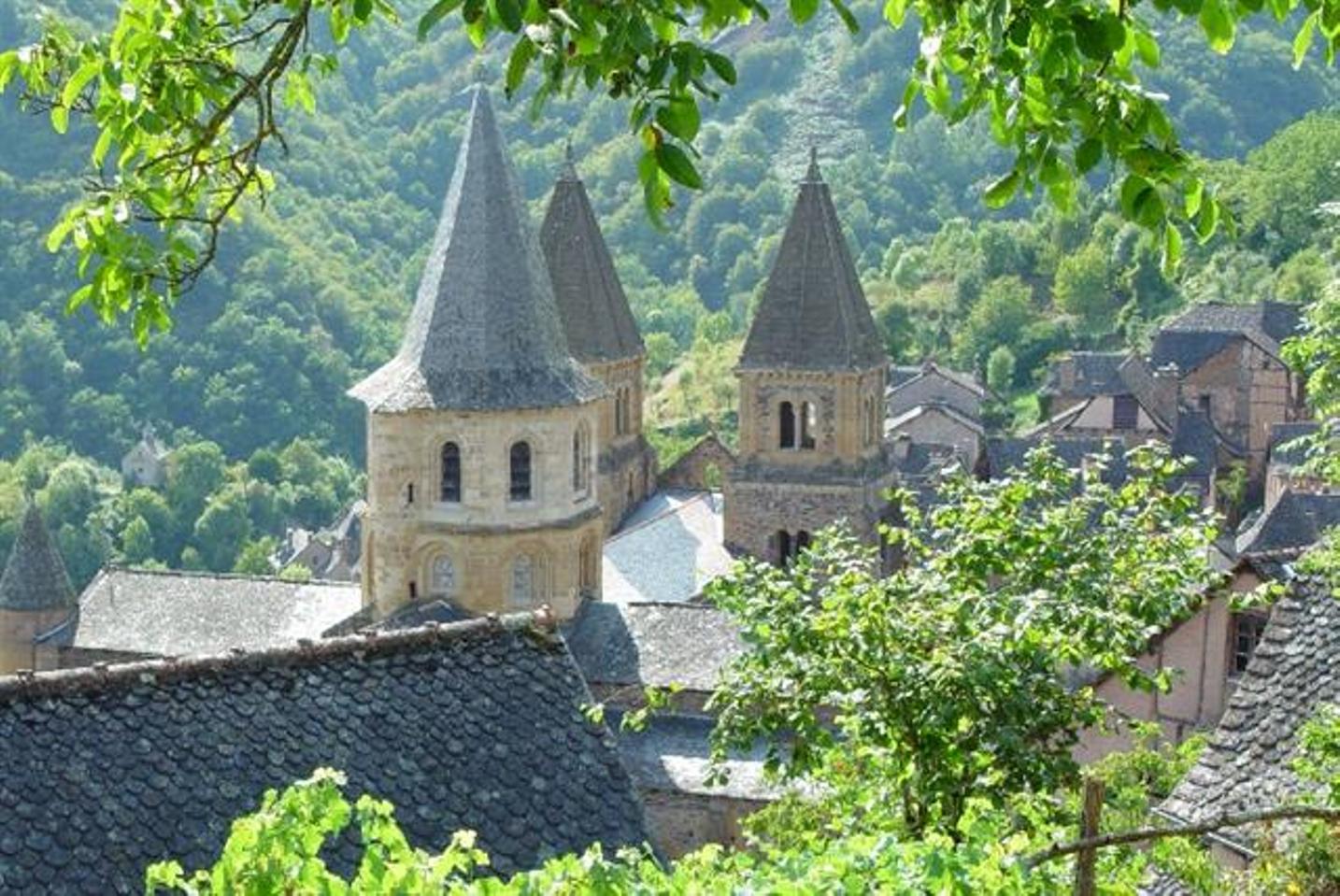 Conques
The medieval sculptures adorning the church number some 250, one depicting the Last Judgment showing Christ in Heaven and the devil in Hell.
The church cloister only has two remaining sections from the 12th century, but many of the carved capitals were preserved and can be found in the refectory and the Treasury II.
For standard ** packages of this walk you go to H39B -stnd
For a start in le Puy en Velay you go to H39A
For a walk from Conques to Rocamadour and Moissac you go to H39C