Walking from Conques to Moissac by the Compostella de Santiago trail via Rocamadour.
7 to 13 days with bags transfers (bags limited to 15 kg) , half board, hotels WC, douche/bath en suite (no Gîtes d'etappe, no dormitories).
Click here for the walk from Espalion to Conques (H39B ).
For a start in le Puy en Velay surf to H39A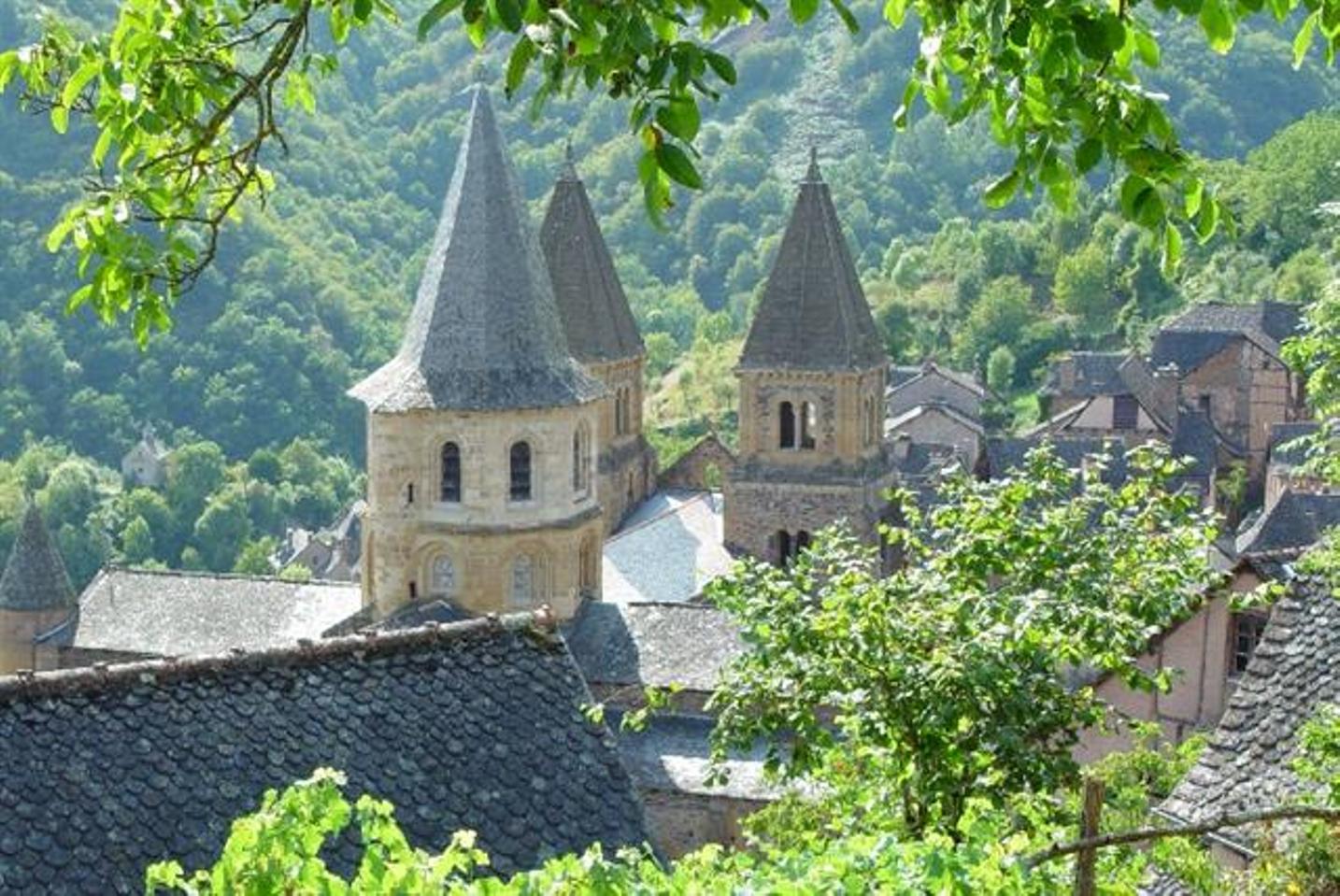 Conques
Conques is possibly one of the most famous small cities of Aveyron, well-known and frequently visited for its Abbey de Sainte-Foy.
Along the route of Saint James de Compostela, the pilgrim route to Spain, Conques'abbey contains the most incredible collection of Renaissance and medieval gold work in all of western Europe. Some was created in the abbey's workshops as far back at the 9th century. Among the treasures are gold-plated relics encrusted with gemstones and crystal. A statue of the Roman Emperor Caracalla is believed to be from the 5th century.
The abbey church is Romanesque dating from 1050 and under construction until 1135. The medieval sculptures adorning the church number some 250, one depicting the Last Judgment showing Christ in Heaven and the devil in Hell.
The church cloister only has two remaining sections from the 12th century, but many of the carved capitals were preserved and can be found in the refectory and the Treasury II.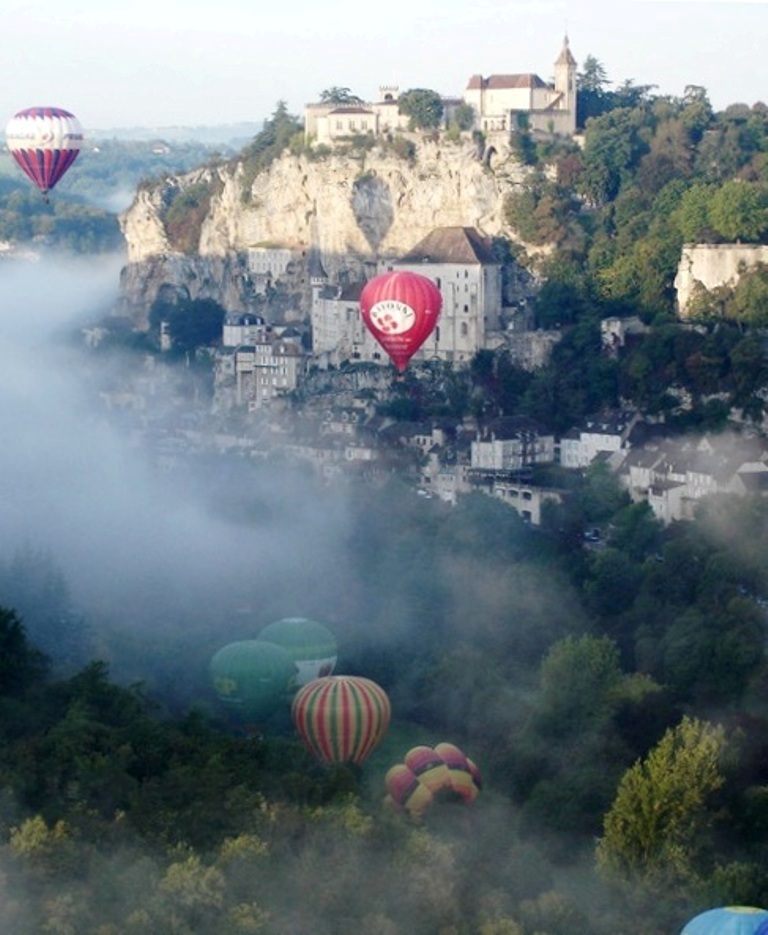 Rocamadour
From Conques you'll go to the Causse de Quercy (a limestone plateau) and to the second most visites pilgrimage site of France after Lourdes: Rocamadour.
The longer walks end in Cahors or in Moissac or just as you wish.
If you want to walk to the Dordogne valley we offer a beautiful walk through the Canyon de l'Ouysse to Lacave, a walk along some beautifull watermills.
Starting day: every day. Day distances: 12-20 km.