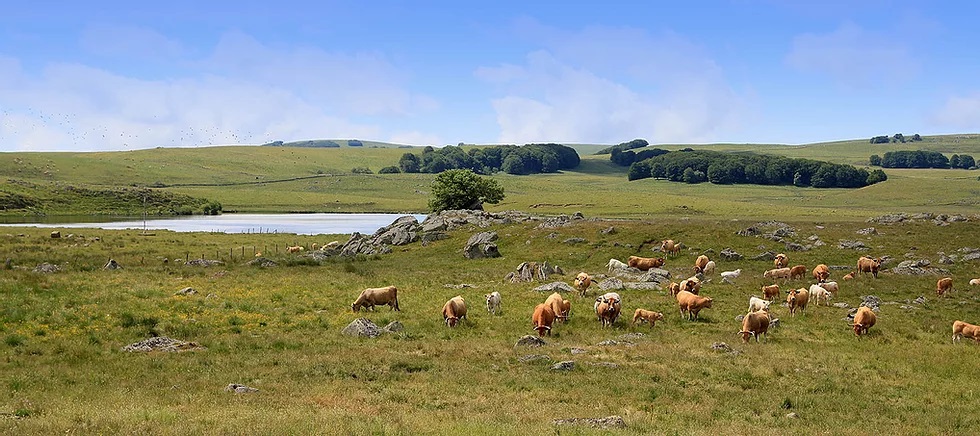 Vaches d'Aubrac
Guided or unguided tours on the Aubrac plateau.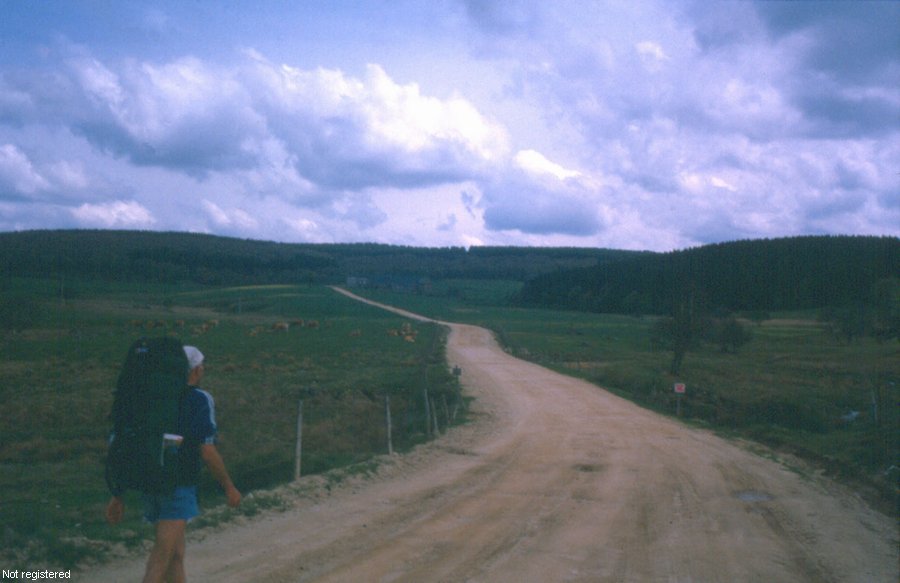 The Aubrac is a place of vast solitudes, a plateau worn down by erosion which has left a landscape of gentle undulations. Originally forested, it was cleared long ago by the monks who lived there. Now it is mainly grassland, covered every spring by a rich new growth, sprinkled everywhere with millions of flowers.
Images of a landscape divested of trees to an almost spiritual degree, a landscape which fills the walker with sensations of physical altitude and emotional elevation.