Vallée de l'Amitiée Haute Vallée du Tarn, Gorges des Raspes.

A 6 to 9 days walk with long walks through the friendly Valley of the Tarn.
These long walks are hotel basedhikes but quite easy.
The walk starts in Albi and ends in Millau. You can go back to Albi by bus.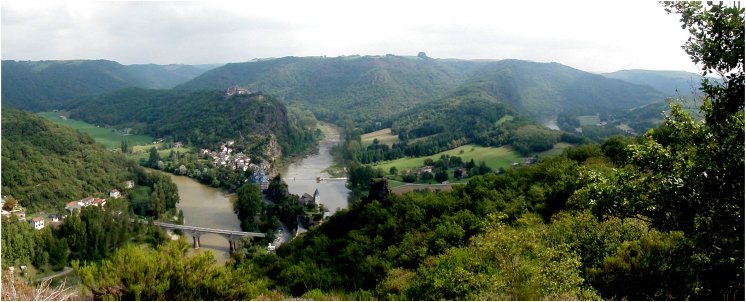 Meander at Ambialet
The landscape of the Tarn is Mediterranean in character. The beautiful pink city of Albi (UNESCO World Heritage) nestles on the River Tarn's banks, dominated by its magnificent cathedral whose fortifications are testimony to more turbulent times during which Albi and surrounding settlements such as Ambialet were attacked first as part of the crusades to suppress the Cathar heresy and later in the Wars of Religion. As you follow the course of the river Eastwards on wooded hills and along mellow stone-work villages in Tarn Valley, you discover the valley unspoiled and full of cultural interest.
Staying in comfortable hotels, you will discover the distinctive, rich cuisine of the region, and its excellent wines, such as the flinty Gaillac whites.
Terrain: riverside tracks and woodland paths
Daily stages up to 24 km with bags transfer.
Altitude: 200 - 600m
Hotels: 2** and 3*** hotels (standard & plus packages).
Climate: this southern region enjoys a lovely Mediterranean climate, with a hot summer and warm spring and autumn. Temperatures average 19C in May and October, 25C in June and September, and 27C in the height of summer.
This "plus" package is also available as a standard** or superior*** package:
Pictures of the valley : Haute Vallée du Tarn
Starting point: Albi. The hotel is located in centre of town at just one minute walk from the main sights.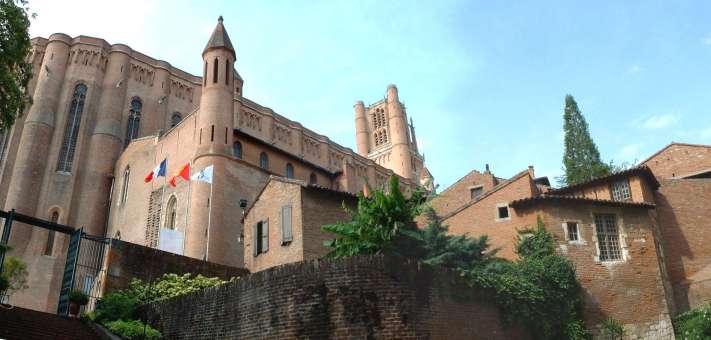 Albi Cathedral
ALBI is a beautiful, southern town along the Tarn river in the "midi". With its beautiful lively orange-red brick old streets, alike Toulouse, from which it is only 75 kms away, its cathedral, of the times of the Cathar and its Museum Toulouse Lautrec it is a perfect start and end for a cultural, gastronomic and Moderate (walking as well as cycling) vacation.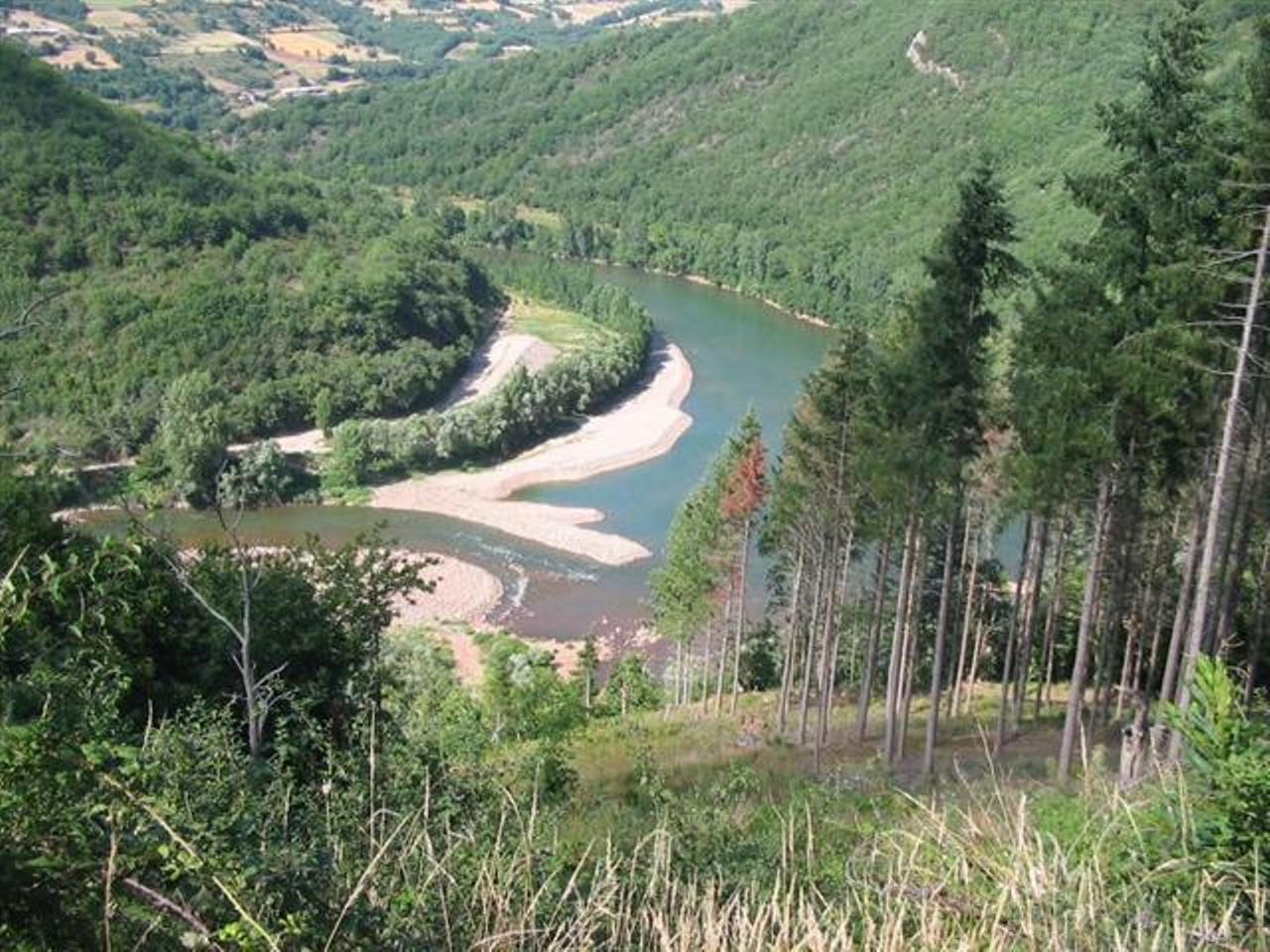 The valley near Brousse-le-Château