Gorges, Causses and Canyons : Tarn, Dourbie and Jonte River
Luxury Walking Tour Gorges du Tarn
Luxury hotel based packages with **** and *** hotels.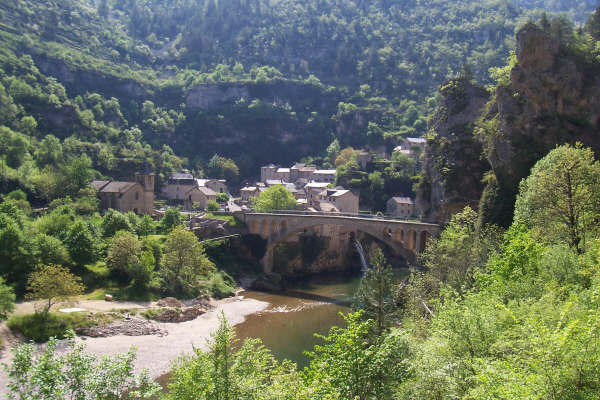 Gorges du Tarn, St. Chely-du-Tarn

Walking tour in the spectacular scenery of the Canyons and limestone plateaus of the Gorges du Tarn in Nature Park des Grands Causses in South of France.
This luxury walk is also available as a superior package.
www.tourisme-aveyron.com

The walks start and end in Creissels at 2km from Millau in the old part *** of hotel Château de Creissels.

Upstream Millau Tarn river and its tributaries carved out 4 canyon like Gorges: Gorges de la Dourbie, Gorges de la Jonte, Gorges du Trèvezel and the most famous of all the Gorges du Tarn. These Gorges are at the heart of the most spectacular walking area of the Grands Causses Natural Parc. Steep crags of 400m and the typical scenery of limestone plateaux dissected by rivers.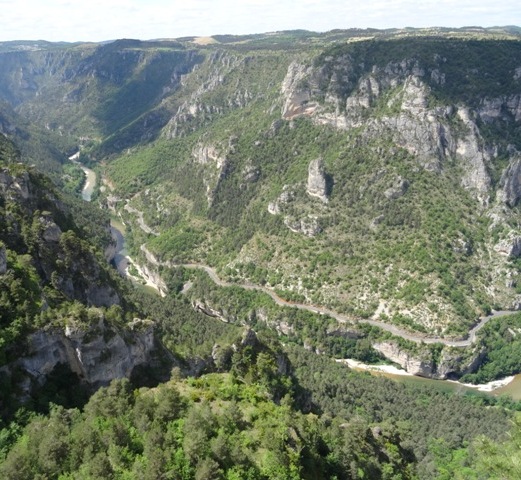 Gorges du Tarn, Hourtous

You'll see the Grotte Rose of Dargilan, the unusual scenery of the Causses (Le Chaos de Montpellier le Vieux and Roques Altes). Your walk begins and ends in Millau, where you can visit the famous viaduct. Beautiful scenery, lovely footpaths and remote treasures will be your daily bread. The route will lead you to access magical places.
Here, every step takes you to a visible trace of human history like the centuries old stone-built houses, the lovely villages built during Middle Ages, the awesome monuments of cave-dwellers from prehistoric times. The main part of the region is built upon a limestone plateau cut by deep valleys and covered with orchids and with small white oaks.
On your way you'll find subterranean rivers and impressive caves, such as the pink cave of Dargilan and vultures high above. Millau is a friendly small town of 27.000 inhabitants with lots of Challenging vacation opportunities.
If you like modern bridge architecture you will enjoy visiting the Millau Viaduct (higher than the Eifel Tower) connecting the Causse du Larzac with the Central Massif.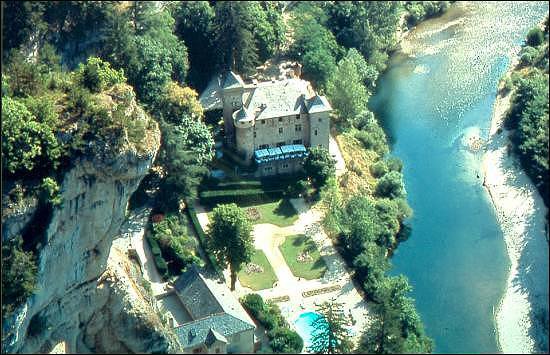 Gorges du Tarn, Chateau de la Caze
Customized daily walking distances. Daily transfers by taxi so daily walking distances can be made all customized. If you prefer you can even skip the walking for some days and go with the bags transfer.Surf to this page for some pictures of the Gorges du Tarn.