Individual cycling tours in Dordogne Périgord and Lot-Quercy with luggage transfer. Standard and customized tours.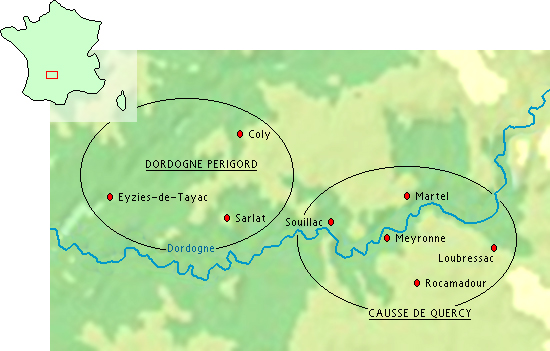 In 2012, the Dordogne river basin was recognized by UNESCO for its outstanding setting and natural heritage and added to the World Network of Biosphere Reserves.

Rising in the Massif du Sancy in Auvergne and emptying into the Gironde estuary near Bordeaux, the Dordogne crosses much of south-west France in a westerly direction.

Most famous are Medieval Sarlat UNESCO WORLD HERITAGE SITE (in the heart of 'Perigord Noir'), the Gouffre du Padirac, the Caves of Lascaux and Rocamadour, a Renaissance style village built against the cliff and the area of the valleys of Dordogne and Vézère with prehistoric caves all over the place. In Sarlat enjoy the markets on saturday and wednesday and its galeries and shopping centre in the old city.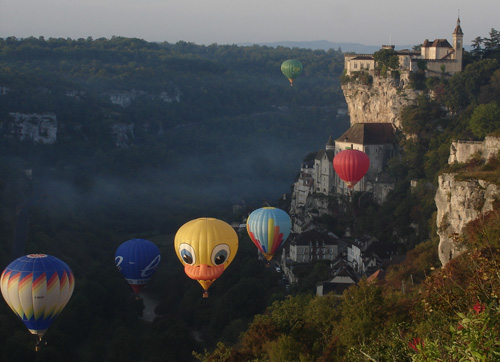 Visit the cave of Lascaux and come back to the Dordogne valley. Rocamadour, the second pilgrim-tourist attraction of France with a beautiful small canyon of the Gorge de l'Ouysse and the beautiful Dordogne valley,

provides the scenery for a unforgettable biking tour.You'll have enough time to visit beautiful medieval villages like Souillac, Sarlat, Les Eyzies de Tayac and Rocamadour.