Comfortable hotels, charming guesthouses, all with a pool, quiet countryside, easy hiking trails. Enjoy your holiday!
Rambling on quiet footpaths is a nice way of experiencing the very divers French countryside. Vewry close to the Viaduct of Millau (a beautiful design of a British architect) you will walk into Pays de Roquefort (Cheese! cave) and Tarn valley. From Millau you walk in Western direction under the Millau viaduct in a loop of several days back to Millau.

Towns and interesting places along the walk: St. Georges-de-Luzençon - Viaduc de Millau - St.Affrique - St. Rome-de-Tarn - Castelnau Pégayrols - Millau.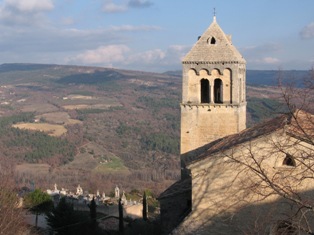 In a Provence like scenery you'll walk over the Larzac Causse to medieval towns such as St. Rome-de-Luzençon and St. Rome-de-Tarn.
In Tarn valley you'll walk to Castelnau Pégayrols, a UNESCO protected site. In a beautiful guesthouse with pool you'll stay one or two nights.
Past a small hamlet in a dead-end valley and after a climb to Montjaux you will enjoy the farsights on Causses, the Cevennes Mountains and the Millau Viaduct.
https://www.tourisme-aveyron.com/fr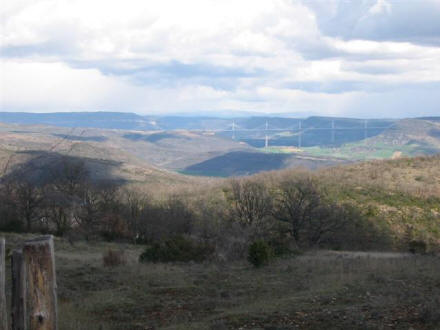 The hotel-keepers will pamper you with their outstanding cuisine.
Starting day: every day.
Elevation gains: once or twice 200 - 400m a day
Day distances: 14-21 km.

As with all other tours of La Ligne Verte you'll spend 90% of the walk on (single) tracks and unpaved roads. Villages you will pass are old (houses and churches from 14th century) small villages with up to 200 inhabitants. Millau and St.Affrique are small towns with 10000/20000 inhabitants. In between the villages, with the necessary stores, you will pass farms but will need to take your lunch with you. The hotels can provide a take away picknick (price € 9,- to € 15,-).
You will walk 3 to 4 kms an hour.