Millau →Viaduc de Millau → St. Rome de Tarn →Viala-du-Tarn →Ayssènes →Broquiès →Brousse-le-Château→St.Izaire →St.Affrique → Castelnau Pégayrols→ Millau
5 to 11 days (and option of extra rest- or walking days).


Optional: alternately canoeing and walking stages. Ask us!
included: bags tranfer, B & B, all dinners except in Millau.
daily walks of 10 - 20 km, average 18 km.
grade 2 to 3 on scale 0-7.
* and ** Hotels with toilet and shower/bath en suite in room
Dogs allowed without extra costs
Start and end in Millau from March 15th to October 31st.
Bags transfers included.
Not included: Lunches. Price of lunches (take away picknicks) : 8 - 11 EURO.
cancelation plus package possible on this walk.
Very interesting discount for families and small groups.
https://www.tourisme-aveyron.com/fr
Rambling on quiet footpaths is a nice way of experiencing the very divers French countryside. All along Tarn river nature will please bird, plant and quiet lovers.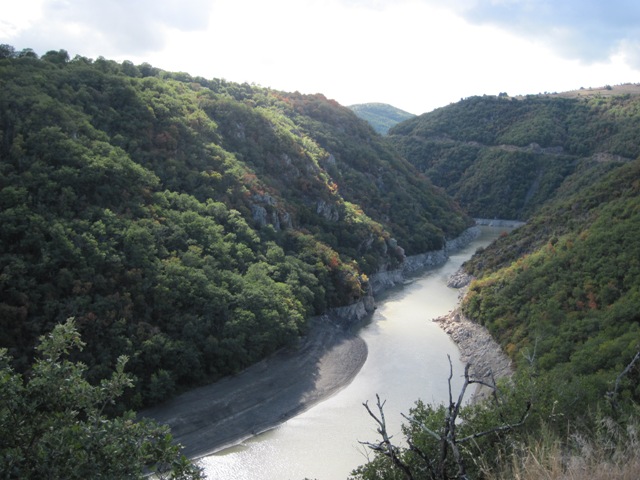 From Millau following river Tarn you'll walk in Western direction passing under the Millau viaduct in a loop of several days back to Millau.

Past and under the viaduct of Millau (a beautiful design of a British architect) you will walk into Tarn valley. In a Provence like scenery you'll walk over the Larzac Causse to medieval towns such as St.Rome-de-Luzençonand St. Rome-de-Tarn. You will walk into a a dead-end valley and climb to Montjaux and enjoy the farsights on the Cevennes Mountains and the Millau Viaduct. Viala-du Tarn and Ayssènes
are other medieval places you will visit in this walk. In the 9 day trip you will walk all the way to " l'un des plus beau villages de France": Brousse-le-Chateau with its 9th and 13th century castle.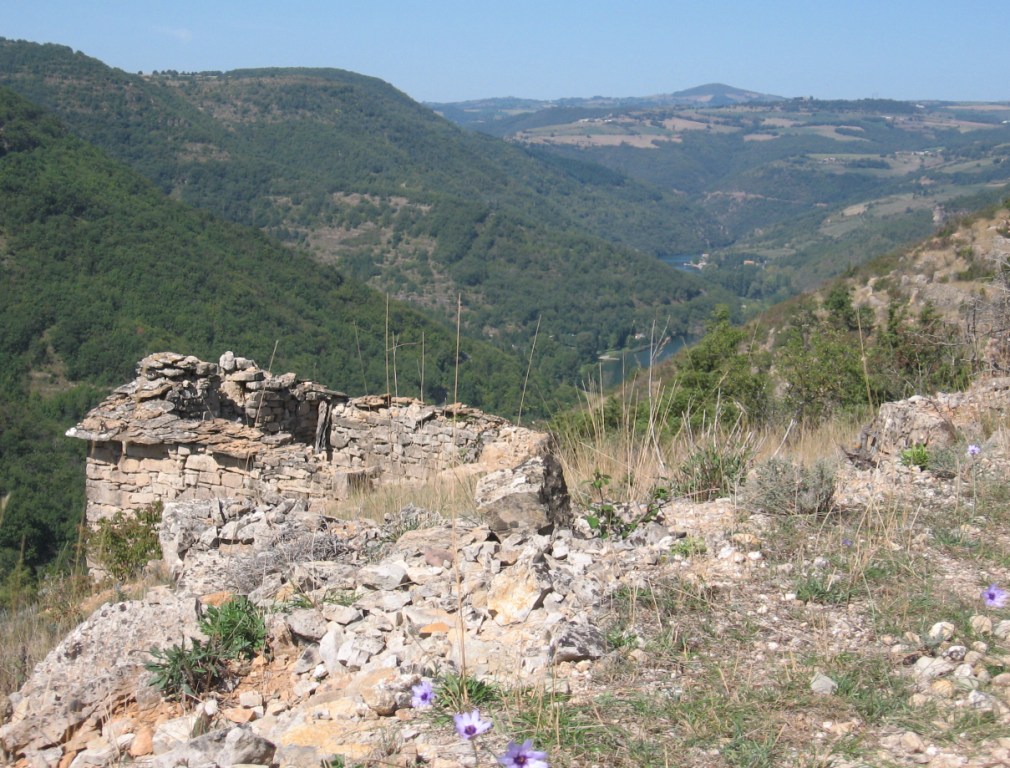 The hotel-keepers will pamper you with their outstanding cuisine.
If you like vegetarian food, you can stay an extra night in the Gîte in Ayssènes
, where Maryvonne also gives her vegetarian cooking classes.
Extra days recommended in St. Rome-de-Tarn, Viala-du-Tarn, Ayssènes
(vegetarians!!), Broquiès
(pool, and canoe trip in July and August) and St.Affrique (market Saturday morning).

Starting day: every day.
Elevation gains: once or twice a day 200 - 300m.
Day distances: 10-20 km.A daily maximum of 14 kms is possible. Ask for it.

Pictures of the Tarn Valley area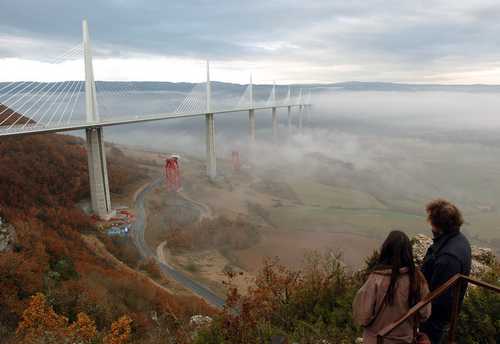 As in all tours of La Ligne Verte you'll spend 90% of the walk on (single) tracks and unpaved roads.
Villages you will pass are small villages with up to 200 inhabitants. Millau is a town with 22.000 people, St.Affrique is a small town with 10.000 inhabitants. In between the villages, with the necessary stores, you will pass farms but will need to take your lunch with you.
The hotels can provide a take away picknick (price € 8,- to € 11,-).
You will walk 3 to 4 kms an hour.