Moderate Cycling holidays in Dordogne with luggage transfer.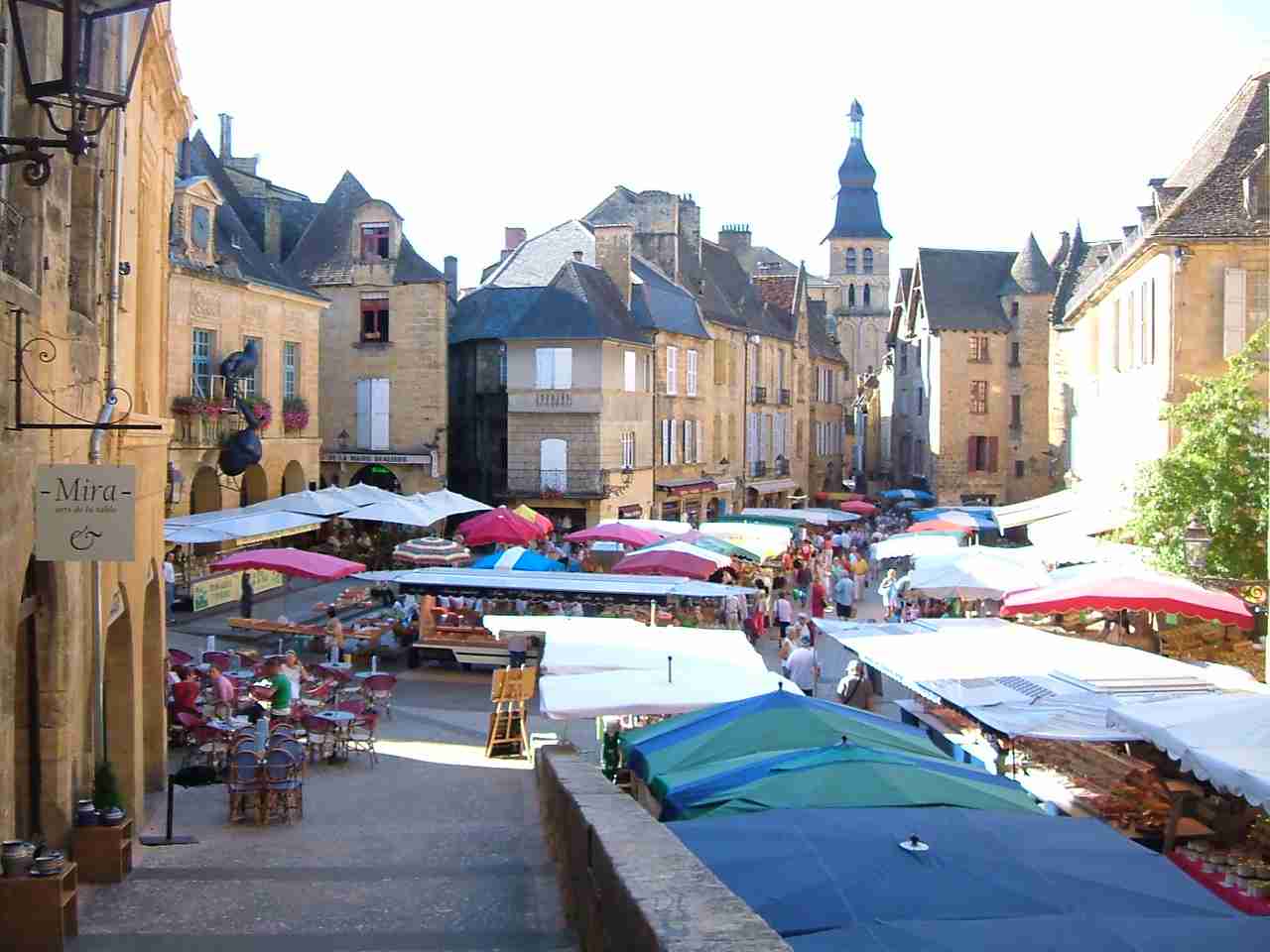 6, 7, 8 or 9 day trips;


plus packages with characteristic ** and some *** hotels.
superior packages with characteristic*** and some ** hotels.
luxury packages with characteristic *** hotels.

See Dordogne in a week!

In between the Auvergne in the North, the Pyrenees in the South, the Ardeche in the East and the Atlantic Ocean in the West flows the Dordogne. This river has since long attracted tourists from all over the world.

Most famous are Medieval Sarlat , a UNESCO WORLD HERITAGE SITE (in the heart of 'Périgord Noir'), the Gouffre du Padirac, the Caves of Lascaux and Rocamadour, a Renaissance style village built against the cliff.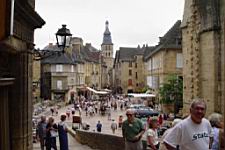 In Sarlat you will enjoy the markets on Saturday and Wednesday and its galeries and shopping centre in the old city.
Visit the cave of Lascaux and come back to the Dordogne valley. Through the valley you'll bike to Rocamadour and the Gorges de l'Ouysse.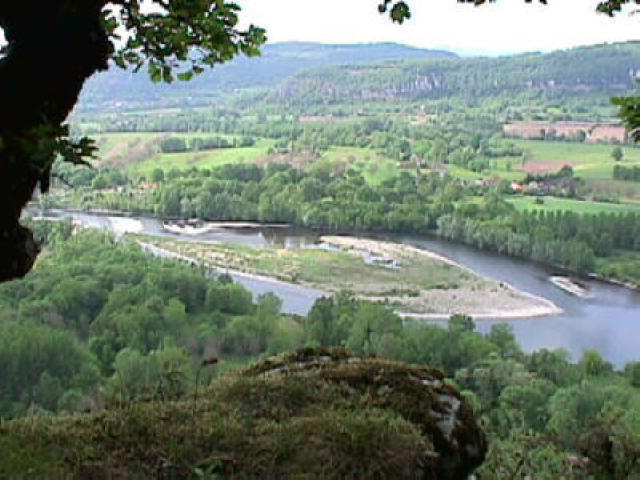 You'll have enough time to visit beautiful medieval villages like Souillac, Sarlat, Les Eyzies de Tayac and Rocamadour.
Starting day: every day. Day cycling distances: 35 - 50 km or more if you wish.
Start in Souillac at 4 hours travelling by train from Paris or from Sarlat.
GPS: GPX- and KML-files available.
In Souillac you can leave your car in a secure parking of the hotel at € 7,- per night.
Bikes rented :Brand: BULLS
Model : CROSS SWING, Aluminium frame, front suspension, Shimano 24 gears
For all details of the different Moderate cycling packages click on the links below:
Dordogne Valley: pictures of the scenery

The nearest airport from UK to these walking tours is Bergerac or Limoges (Ryanair).
Toulouse from other countries.
Transfer to first hotel in Souillac is not included.

From North America best is to fly into Paris or to Toulouse.
No Train from Bergerac to Souillac.

From London take TGV to Paris and train to Souillac or fly in to Toulouse
Train Toulouse-Souillac direct connection of almost 2 hours.

Arrival in Souillac after 4h30min.
From Souillac back to Paris: leave at 07:05 or 09:03 or 13:10. Arrival in Paris after 4h30min.


Charles de Gaulle
08h58
RER B
leaves every
5 minutes
Change at Gare du Nord
09h25
M5 (Metro line 5)
leaves every
5 minutes

At Gare du Nord you walk in 3 minutes to Metro line 5, direction Place d'Italie (Metro every 5 minutes or less).
14 minutes ride to Gare d'Austerlitz.
Walk 3 minutes to Train station Gare d'Austerlitz
total 20 minutes from Gare du Nord


PARIS AUSTERLITZ
10h08
train: 3631
PARIS AUSTERLITZ
13h56
train: 3631
SOUILLAC
14h56
bikes allowed
BRIVE LA GAILLARDE
17H59
bikes allowed
or
BRIVE LA GAILLARDE
18H27
Train TER 70167
PARIS AUSTERLITZ
17h33
train: 3661
Rocamadour
19h16
bikes allowed
SOUILLAC
21h356
bikes allowed
You can start your walk in Rocamadour if you want.
---
---
The address of La Ligne Verte:
La Ligne Verte:
Dufaystraat 5-II
1075 GR Amsterdam Netherlands