Provence luxury Cycling Tour in Vaucluse
Around the Mont Ventoux and in the Luberon.

Light to medium holiday cycling tours of 6 - 8 days in *** and **** hotels and Maisons d'Hôtes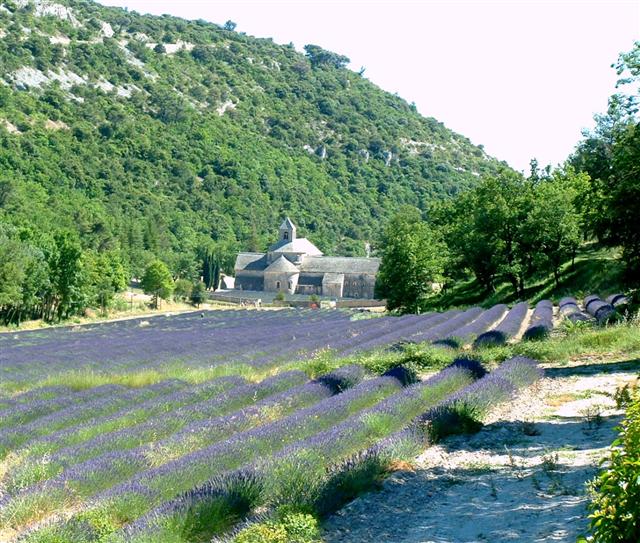 Abbaye de Senanque


Some pictures of the scenery
6, 7 or 8 days, starting in Avignon. The Mont Ventoux in Vaucluse department will be your companion all along your trip.
Provençal villages as well as beautiful nature.
This cycling tour is a light tour.Avignon is where you start, the cultural center of Provence, (street)theatre, music, a place of and for artists.
You'll visit Abbaye de Senanque.
You will go into the Luberon and see the famous resurging river Fontaine-de-Vaucluse where Petrarca wrote his poems.