Superior Cycling Holiday : Millau - Gorges du Tarn - Millau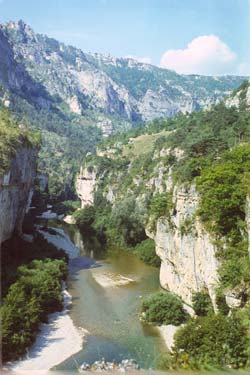 Your trip will go through in three main areas of South Aveyron and Tarn basin: Tarn Valley, Pays de Roquefort and part of the Gorges and Causses, the canyons of the limestone plateau.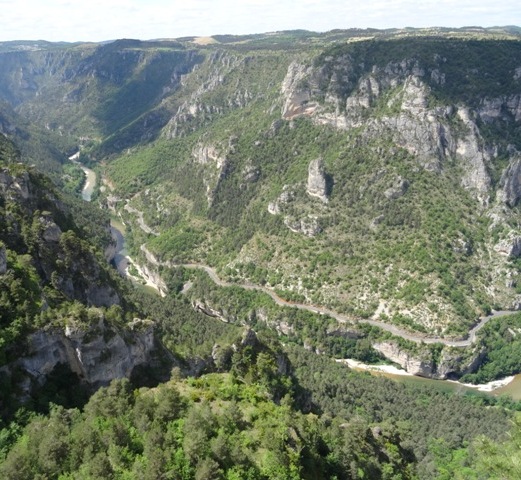 If you'd like to go up the causses we can arrange for some transfers to bring you above on the Causse. Then you will only bike flat and down. If you indicate your interest in this we'll send you a quote.
Click here for a Virtual visit of Aveyron.
Pictures of Canyons, Gorges and Causses
Pictures of Pays de Roquefort.
Pictures of Tarn Valley.
Daily distances from 40 to 76 km (day minimum) and 70 -90 km (day maximum).
1 to 3 climbs of 400m (rise increase of 7-9 degree, 400m altitude difference, ascents of 4 - 7 kms) per day.
After some days in the Canyons, you will bike through the hilly environment of the Pays de Roquefort.
A challenging stageto the Cirque de Navacelles and past abysses of the Larzac Méridional in Hérault departement is part the tour.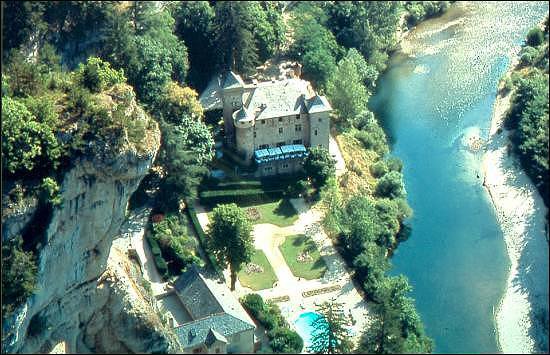 You will visit Templars villages and maybe visit the Roquefort cheese caves, before returning to Tarn valley and its Viaduc de Millau.
Rates and details of this superior B11 package in *** hotels.

This bike tour is also availble as standard and as plus packages:
Rates and details of the B11 packages in standard ** accommodations.
Rates and details of the B11 tour in plus ** and *** accommodations.