Bike tour along three rivers: Tarn, Sorgues and Dourbie
5, 6 or 7 days; start any day of the week (March to October).
Superior *** & **** accommodation.
optional: one or more extra nights (for a rest day or with a bike program)
Average day distances: 35 km.
Minimum daily distances: 26 - 36 km
Baggage transfers included.
Dinners included.
E-bike rental.
GPS-files

Cycling along at your own pace, you're able to absorb the sights, scents, and atmosphere in a way you never could on an ordinary holiday. This region of France is a wonderful location for your French cycling holiday with cristal clear rivers clad in green woods and forests. Ancient Templars villages are just some of the delights to see on your French cycle tour in the extraordinary variety of landscapes of Aveyron and the Parc Naturel des Grands Causses.


You'll start in Tarn valley. Quietly cycling under the Millau viaduct you ride to the medieval town of St. Rome-de-Tarn .

Pictures of the Tarn valley.

In the second part you'll be riding on the Causse du Larzac, a limestone plateau from where the Templars started their crusades to Jerusalem in th 12th and 1 3th century.

You'll find Roquefort and its cheese caves on your way (6 days trip). Through the beautiful valley of the Sorgues you'll be heading to Roquefort and visiting the Roquefort cheese caves.

If you stay an extra night in Château de Sorgues you will make a tour to the Templars cities.

From St. Jean du Bruel you will ride via Nant, an old Benedictin monastery, through the canyon of the Dourbie back to Millau/Creissels.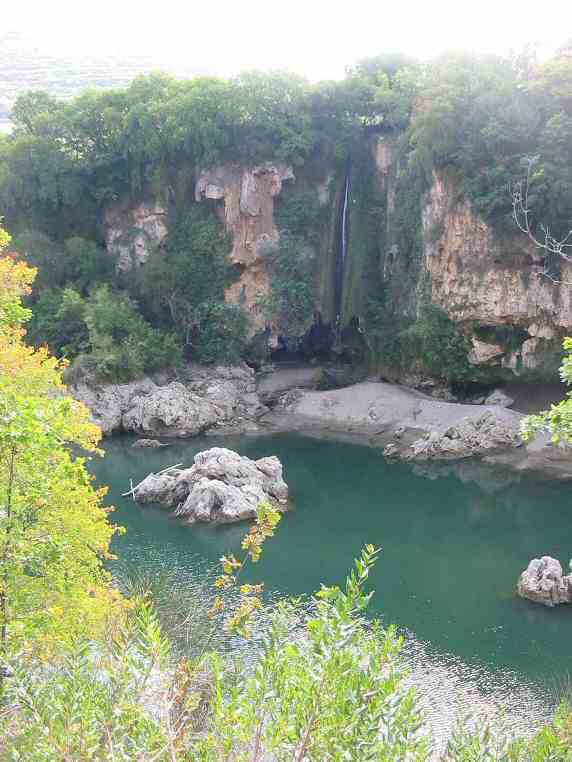 Pictures of Pays de Roquefort and Sorgue valley.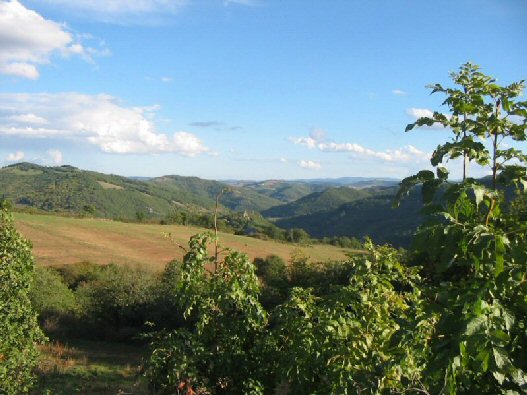 In this part of (Southern France, 'le midi' ) a district with an extraordinary diversity of landscapes, that you will get to know when hiking and cycling through this far South part of the Massif Central: mountains, limestone plateaus (Causses), lush green valleys, roaring rivers (Tarn, Jonte, Dourbie, Lot, Aveyron, Dourdou). Lots of small villages here instead of large urban areas with dense population. Le Tourisme Vert (green tourism) as they say here. No fast food here, but the French cuisine, honest food in small family runned hotels where you will get a warm welcome.


Travel: The nearest airport to B06 is Rodez (Ryanair from London Stansted and Charleroi) or Montpellier.
Transfer from the airport to first hotel in Creissels can be arranged for.
With SNCF-bus from Montpellier to Millau (2 hours).

B 06d superior packages
Bags transfers included in basic rate. Basic rate: in € p.p. double room, sharing.
2020
B & B
Dinners
Lunches
Basic rate
p.p.
Suppl.
July-Aug.
p.p.
Suppl.
single room
Bike
rental
e-Bike
rental
5 days
4
4
0
€ 681
€ 15
€ 297
€ 54
€ 120
6 days
5
4
0
€ 811
€ 15
€ 341
€ 72
€ 156
7 days
6
4
0
€ 970
€ 15
€ 443
€ 90
€ 170
Extra nights
B & B
Dinner
Lunch
Basic rate
p.p.
Suppl.
July-Aug.
p.p.
Supplement single room
Bike rental
e-Bike rental
Château de Creissels ****
pool
yes
yes
no
€ 116
€ 0
€ 78
€ 17
€ 28
St. Rome-de-Tarn *** pool
yes
yes
no
€ 87
€ 5
€ 56
€ 17
€ 28
St. Affrique le 1837 *** SPA-pool
yes
no
no
€ 107
€ 0
€ 96
€ 17
€ 28
St. Jean d'Alcas *** pool
yes
yes
no
€ 85
€ 9
€ 74
€ 17
€ 28
St. Jean-du-Bruel ** pool
yes
no
no
€ 53
€ 0
€ 44
€ 17
€ 28
Lunches are not included. The price of a take-away lunch varies from 9 to 13 Euro. You can order it from the hotelkeeper the evening before departure.
Solo all-in: add 69% at basic rate. Supplement single room included, bike rental not included.
Discount on basic rate p.p. for small groups and families
See terms and conditions of group discounts

Parties of 3 persons : 5 % p.p.
Parties of 4 persons : 8 % p.p.
Parties of 5 persons : 10 % p.p.
Parties of 6 persons : 11 % p.p.
Parties of 7 persons : 12 % p.p.
Parties of 8 persons : 13 % p.p.

Additional discount for one child sharing parents room or third child in triple room: € 10,- per night
programSuperior Light to medium Cycling Journey B06
Stages B06d
Hotels
5 days
tour
6 days
tour
7 days
tour
Biking round Millau
Château de Creissels ****
*
Dinner + B & B
pool
Day 1
Day 1
Day 1
Biking to St. Rome-de-Tarn in Tarn valley and under the Viaduct of Millau.
24 km.
St. Rome-de-Tarn ***
Pool DBB
Day 2

Day 2

Day 2

Biking to St. Affrique. *** SPA hotel
25 km.
St. Affrique, le 1837 ****
Pool DBB
Day 3

Biking to St. Jean d'Alcas : 42 km (Via Roquefort cheese caves)

St.Jean d'Alcas***
pool - DBB
Day 3
Day 3
Day 4
Cycling to St. Jean du Bruel over the Causse du Larzac and via Templars city la Couvertoirade.
53 km. .
St. Jean du Bruel Hotel **/***
pool - DBB
Day 4
Day 5
Cycling to Millau. Through the Canyon de la Dourbie.
40 km. .
Château de Creissels ****

DBB - pool
Day 4
Day 5
Day 6
Leave after breakfast
Day 5
Day 6
Day 7
DBB = dinner + bed & breakfast

Cycling distances are minimum distances; you'll get longer options as well.





See recommendations of La Ligne Verte at Tripadvisor
Summary of all La Ligne Verte cycling tours