Family cycling holiday Millau Grands Causse

https://www.tourisme-aveyron.com/fr

A light journey along three rivers: Dourbie, Sorgue and Tarn.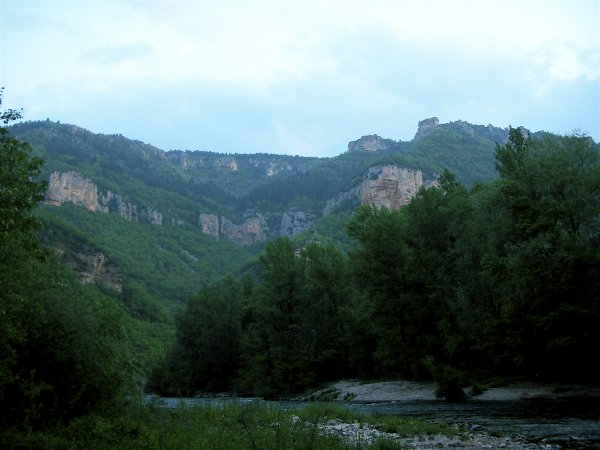 Gorges de la Dourbie
You'll start through the Canyon of de Dourbie and the Gorges du Trevezel, cycling past fantastic rock faces.
In the second half you'll be traversing the Causse du Larzac, a limestone plateau from where the Templars started their crusades to Jerusalem in th 12th and 13th century. You'll find Roquefort and its cheese caves on your way. Through the beautiful valleys of the Sorgue, the Dourdou and the Tarn (under the new viaduct, higher than the Eiffel tower) you'll get back to your starting place in Millau.
Your first and last night will be in Millau in a B & B hotel.
The scenery: in this tour you will see all of the variety of Aveyron. Surf below for an impression of this tour:

Some pictures of Gorges & Causses.
Some pictures of Pays de Roquefort.
Some pictures of the Tarn valley.
Day distances: 31 - 45 km.
Starting days : every day from March till October.
For booking this tour, we ask you to complete our booking form.
Travel: The nearest airport to B05 are Rodez and Montpellier. (Ryanair flying from London Stansted).
Transfer/transport to Start B05 is not included. Taxi to Rodez = €14 + train/bus to Millau = € 20,-
You also can fly in to Montpellier or NIles, take the airport coach / train to Montpellier and coach to Millau (€24,-). Find more travel info here .