Cycling Mont Aigoual
10 to 13 or 15 days self guided cycling hotel-tour with bags transfer.
All dinners (except in Millau) included (starter, main course, dessert), beverages not included.
Optional: extra nights in any of the hotels of the package for a rest-day or an extra cycling day.
Hilly stages in a very diverse area in South of France.
You can book this tour in two packages: standard ** or plus **/*** package.
You can start this tour any day of the week between March 15th and October 24th.
For the scenery click on the link just below.
https://www.tourisme-aveyron.com/fr
The B03-tour is an "Moderate Vacation Tour" or a "Challenging Vacation Tour". You can climb to the Mont Aigoual (1659m). You will be cycling in quiet Aveyron, Lozère and Cevennes mountains on fine hilly roads of the Parc Régional Naturel des Grands Causses, near Millau.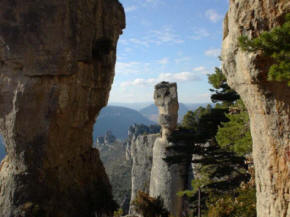 A spectacular journey in the gorges (canyons), followed by the unexpected scenery of the Pays de Roquefort and you will discover the valley of Tarn river.
You'll start in St. Affrique in Pays de Roquefort. From there on you'll be heading upstream in Tarn valley towards Lozère with its rough Gorges and steep, bare, 700m. high cliff faces.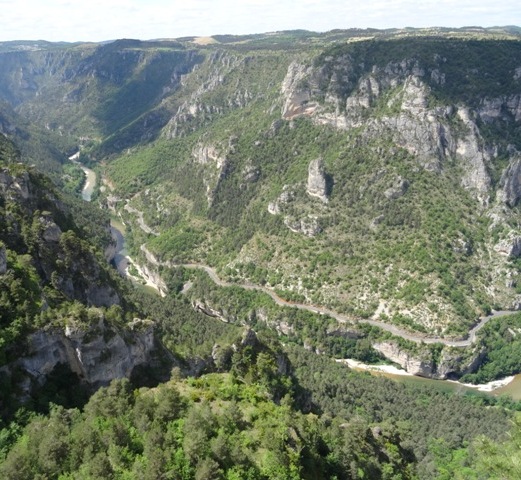 At the end you'll come back, via the picturesque Nant, on the edge of the Cevennes and the rough limestone plateau of the Larzac, to the starting place St. Affrique.
Standard packages: in ** hotels, no dinner in Millau
Plus packages: in ** and ** hotels, all dinners included
Daily distances: daily options
Short stages: 40-50 km
Long stages: 68-85 km or more.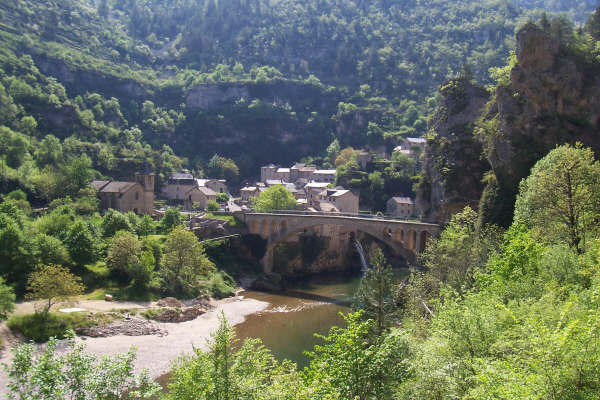 Pictures of trips in Canyons, Gorges and Causses area
Pictures of trips in Tarn Valley
Pictures of trips in Pays de Roquefort.
All details standard** package B03
All details **plus** package B03
All details superior*** package B03