Tarn Valley, Between Albi and Millau
More pictures of Tarn Valley between Albi and Millau.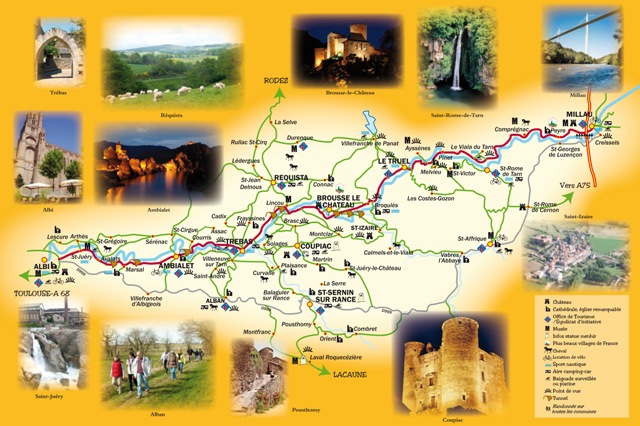 Albi, pink city - with a beautiful old brick-built centre, the Toulouse-Lautrec museum and a stonebrick Cathedral - to Millau, in the center of Parc des Grands Causses, you will be moving along Tarn river valley.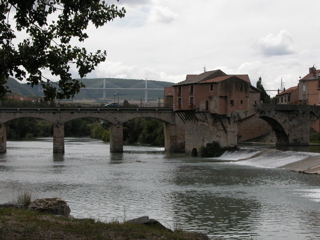 Down in the valley between two hilly plateaux rising up to 700m altitude River Tarn flows swiftly to the West through a beautiful valley and by the Raspes du Tarn . You'll see and visit old castles in Brousse-le-Chateau, Coupiac, St.Izaire and pitoresque villages like Ambialet and St.Rome de Tarn to arrive at the viaduct of Millau.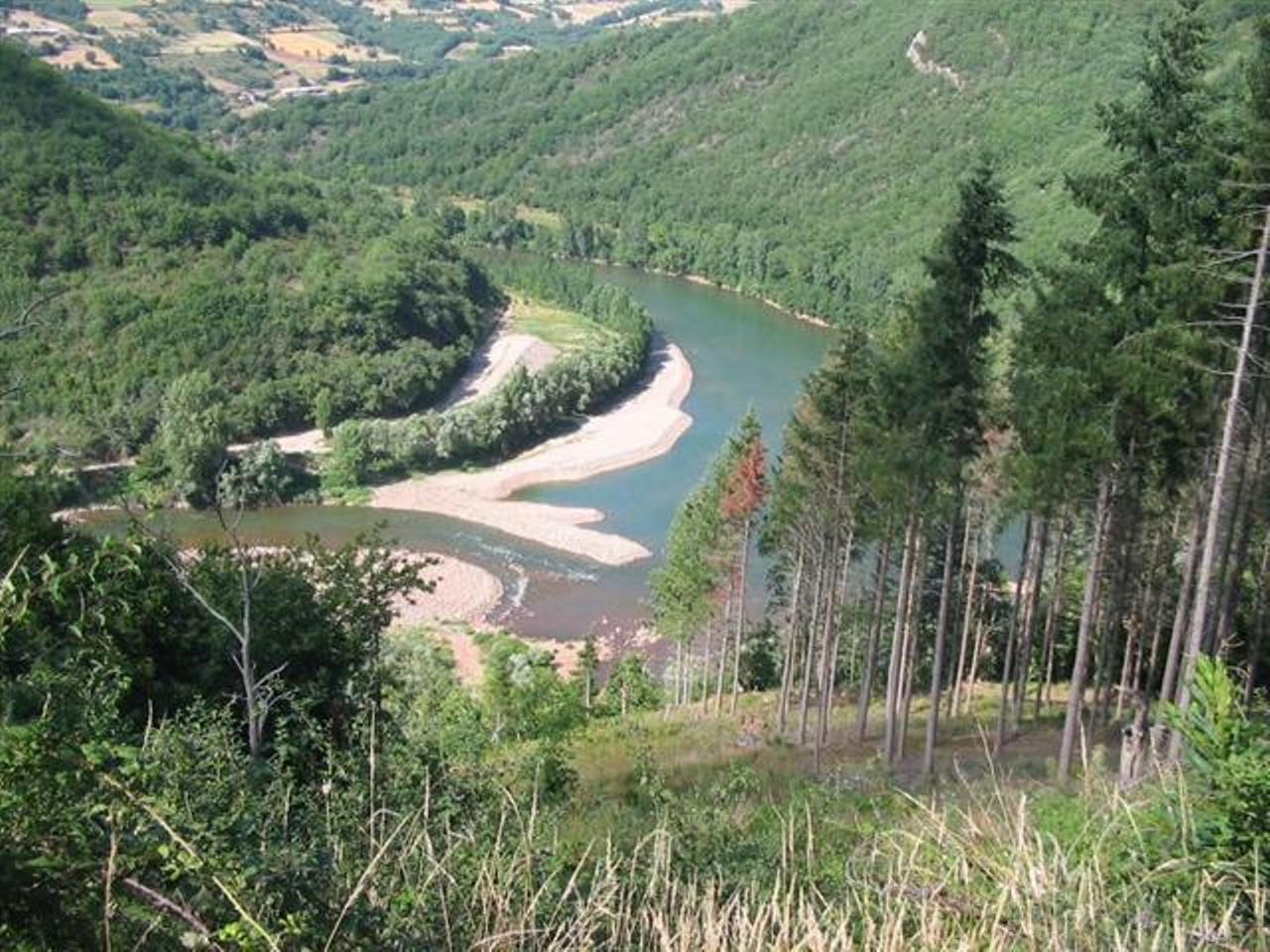 From Millau, a pleasant small Mediterranean alike city, also the gateway to the better known canyons of the Gorges du Tarn and an important centre of activity holidays, you'll start the Tarn Valley walks under the worlds highest viaduct from where you will be heading towards Albi.
From the second half of June the chirring sound of cicades will go all along with you as if you were in Provence.
Pays de Roquefort.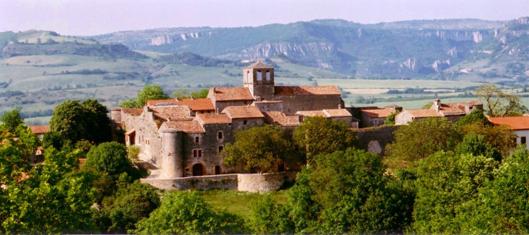 More pictures of Pays de Roquefort in South of Aveyron. South of the Tarn river, water acting on the limestone plateaux created caves, subterranean rivers, gushing springs.The most famous of the caves is now still used for the ripening of sheep cheese: Roquefort, king of cheeses, cheese of kings.

Cycling or walking in Pays de Roquefort you will cross the Causse du Larzac and some Medieval Templars garrisons from where crusades set out in 10th-13th centuries. In the Redlands of Camarès you will visit the Cistercienzer Abbaye de Sylvanès. St.Affrique, a small Southern town, is the starting place of many walks in this walking area.